On Wednesday, the date on the calendar will read 12/12/12. It's a special date, to be sure. But for California bride DeAnna Peek, who will marry that day, the date holds extra significance.
"[The number 12] resembles a reset on a clock," Peek told HuffPost Weddings. "Like when the power goes out and your clock flashes 12 o'clock. That's why we chose 12/12/12."
Peek, 29, and her fiance, Patrick Cabrera, 33, were married 11 years ago, but they divorced in 2006 thinking they both could find better relationships.
"We married young and we had a child together," she told HuffPost Weddings. "We were apart for two years and both had bad relationships, and we realized that there really isn't a perfect person. We're at a better age now where we're ready to actually put the work in."
For Peek and Cabrera, 12/12/12 represents a fresh start, but they aren't the only ones planning to marry on this day. Recent research by David's Bridal reveals that 43 percent of brides would consider having their wedding on a "lucky" -- or numerically special -- day. According to David's Bridal, an estimated 7,500 couples across the U.S. will tie the knot on Wednesday, a huge increase over last year when just 485 pairs married on 12/12/11.
"Weddings are one of the most important and significant events that happen in a woman's life, and the ability to able to combine that with a once-in-a-lifetime date like 12/12/12 is something that doesn't come along very often," said Brian Beitler, executive vice president of David's Bridal. "For a bride trying to make the most of her special day, a unique date like this, an iconic date like this, provides something that not many brides for the rest of this century are going to be able to do."
Beitler says that 12/12/12 also presents a good opportunity for couples on a budget: Because it's a Wednesday, wedding venues and other services are likely to be offered at a cheaper rate than they would be on a weekend.
"Brides are leveraging this date for destination weddings," Beitler told HuffPost Weddings. "By having the wedding in the middle of the week, it provides an opportunity for brides to travel early in the week, save on flights, hotel reservations and venue expenses."
At their wedding, Peek and Cabrera will symbolically "start over" with a hand-washing ceremony.
"We'll have a bowl with water, and maybe lemon slices or rose petals floating in it, and we'll wash each other's hands. The officiant will explain the significance of the hand washing -- that we're washing away any past mistakes, and the past in general. After she finishes [her speech], we'll dry each other's hands -- that's supposed to symbolize vulnerability to each other," Peek said. "The officiant knows we were married before, knows we're remarrying, so she's developing the ceremony around [the idea of] second chances."
If you want to marry on a memorable date -- like 12/12/12, which features the same number three times (considered auspicious by some), or 11/12/13, in which the date lines up in numerical order -- 12/12/12 is one of your last chances this century. Your last opportunity will be next year on 11/12/13.
Are you attending a 12/12/12 wedding, or getting married? Send photos to weddings@huffingtonpost.com or tweet @HuffPostWedding, or tell us about it in the comments!
Below, DeAnna and Patrick.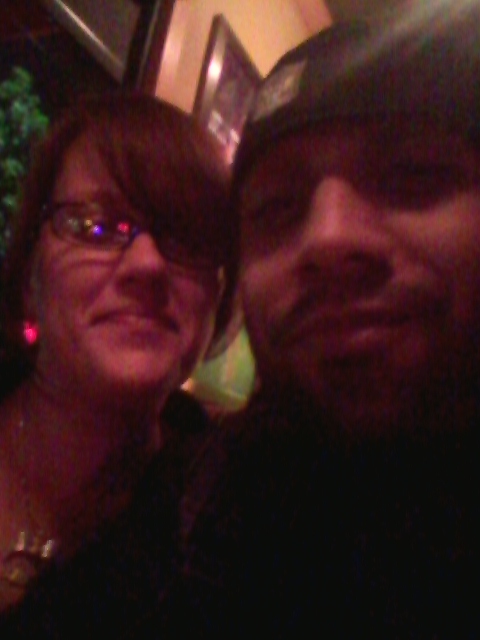 Click through the slides to see photos of couples who married on 11/11/11 in Las Vegas.
This Tennessee couple makes a wish at 11:11 everyday, so 11/11/11 was the perfect day for them to say their "I Do's." They got married under the sign because, as Marcia Wigginton told HuffPost Weddings, "That's Vegas."

An excited group celebrates under the Vegas sign.

An Elvis Presley impersonator helps a couple to tie the knot.

An Elvis Presley impersonator gets prepped for a wedding ceremony.

Reverend Mark -- also an Elvis Presley impersonator -- arrived on site dressed in full Presley garb. But his bride and groom, Patty Reinert and Kenny Clure, were expecting to be married by a minister, not an impersonator. That was no trouble for Reverend Mark, who dashed back to his car, changed clothes and quickly returned to marry the happy couple.

Patty Reinert almost didn't make it to her 11/11/11 wedding. The special education teacher got called into work when none of the other staff at her workplace in Oklahoma could handle her students. At the last second, a school director was called in, and Reinert and Clure took off for Vegas.

A formal wedding party gathers under the Las Vegas sign after an 11/11/11 ceremony.

Sparrow Morgan and Gabriel Koen eloped under the Vegas sign on 11/11/11. The Los Angeles couple wanted a fun, low-stress wedding, and "what's more fun than Vegas?" Morgan told HuffPost Weddings. They met 15 years ago in a comic book shop in Texas. Their dogs, Sophie and Hunter acted as "Best Man" and "Best Girl."

Another Elvis Presley impersonator, singing at Sparrow Morgan and Gabriel Koen's 11/11/11 wedding.
Keep in touch! Check out HuffPost Weddings on Facebook, Twitter and Pinterest.