Santa Claus Goes Through Security Checkpoint At U.S. Capitol (PHOTO CAPTION CONTEST)
Santa Claus was on Capitol Hill on Wednesday, brought there by a liberal Catholic group to talk about the fiscal cliff. He visited the same day Speaker John Boehner (R-Ohio) told House members that they might have to work through Christmas on the fiscal cliff.
Even Santa has to go through security. Unclear if his sleigh and reindeer got a prized parking spot on the Hill.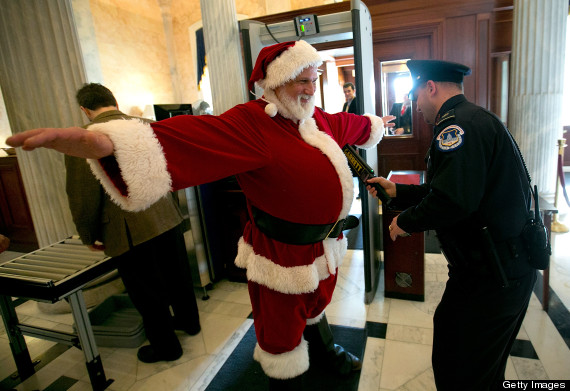 (Photo credit: Win McNamee/Getty Images)
Send us your best caption for this photo, either by tweeting one using the #SantaPhotoCaptions hashtag or by leaving an idea in the comments section. Here are some of our favorites: