Baby bump? What baby bump?
Sneak-peek photos from Jessica Simpson's upcoming Weight Watchers commercial may put the most recent round of pregnancy rumors to rest.
But Simpson is showing no signs of pregnancy in the ad, which features the former reality star looking quite slim in jeans, a tight black tank top, plaid shirt and a low-slung belt.
"There have been no changes to our contract with Jessica and we have a great relationship with her," the company told website GossipCop in early Decemeber. "We're thrilled with the ads we shot with her in November and we can't wait to launch our winter campaign later this month, which will include Jessica."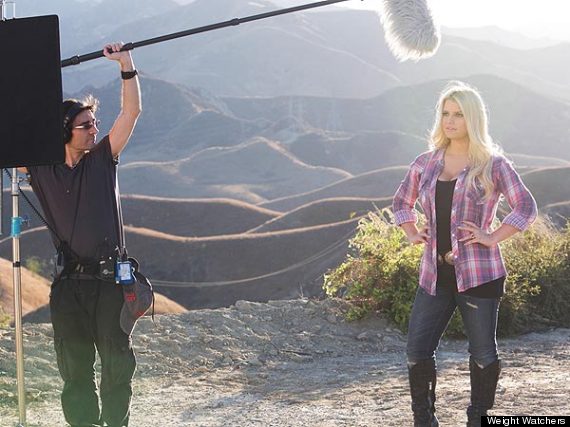 Also on HuffPost:
Before/After Pregnant Stars
SUBSCRIBE AND FOLLOW
Get top stories and blog posts emailed to me each day. Newsletters may offer personalized content or advertisements.
Learn more