Perfect SAT Score For Cameron Clarke, Germantown Academy Senior In Philadelphia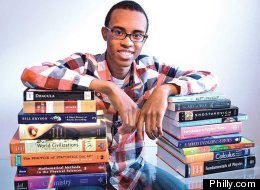 We've all read depressing newspaper stories about underachieving local high school students. This, I'm happy to say, isn't that kind of column.
No, I've set aside this space to give a well-deserved thumbs-up to Cameron Clarke, a senior at Germantown Academy who scored a perfect 2400 on the SAT.