Michelle Obama took calls from children across the country on Christmas Eve.
Part of the annual NORAD Tracks Santa program, the First Lady answered the phone calls from kids asking about Santa's locations.
"He's on his way to you guys pretty soon, but he doesn't get there until you're fast asleep," she told siblings Griffin and Sophia. "So you guys have to go to bed on time tonight and close your eyes and go fast asleep. And when you wake up in the morning he'll be there -- or he will have come."
She also chatted with kids about their Christmas celebrations and gift wishes.
The Obamas are spending Christmas in Kailua, Hawaii.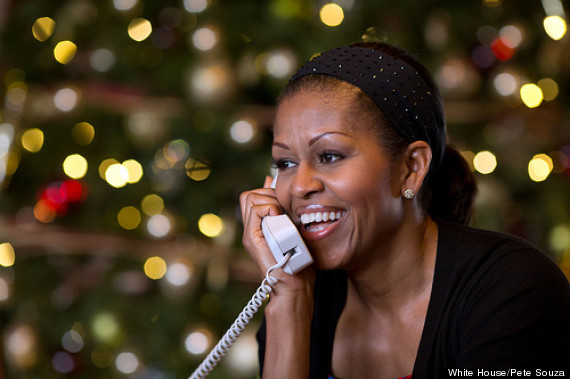 SUBSCRIBE AND FOLLOW
Get top stories and blog posts emailed to me each day. Newsletters may offer personalized content or advertisements.
Learn more