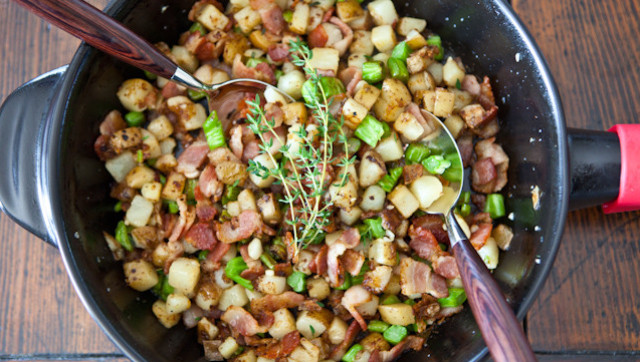 It's been a long and dangerous road since Halloween. We've made it through Thanksgiving dinner, a month of Christmas Cookies and New Year's Eve boozing. And all the while, vegetables have been slowly slipping from our consciousness. Since we're starting a new year, we felt that it was time to reintroduce nutritious produce back into our systems with these 15 vegetable recipes.
We're taking it easy on you with the vegetable recipes below; they're not the bland, diet-inspired recipes you might expect from vegetables. Instead, we're slowly bringing you back to healthy eating with dishes that focus on vegetables, but still taste like something you want to eat.
Want to read more from HuffPost Taste? Follow us on Twitter, Facebook, Pinterest and Tumblr.