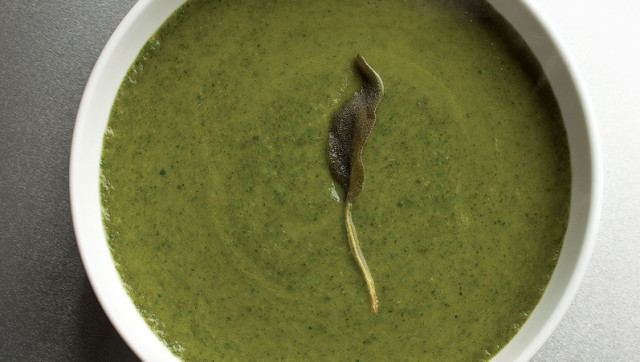 If you're looking for a healthy recipe to get the new year off on the right foot, this green soup is just what you need. Its very name, green soup, accurately suggests that this recipe is just about the healthiest dish around.
Even if you haven't eaten vegetables in months, lost in the frenzy of holiday sugar and butter, one bowl of this soup will set you straight. Especially because it's loaded with spinach and kale -- and we all know how pumped full of nutrients those leafy greens are. So if you're feeling a little broken after those holiday parties, make yourself a bowl of two of this green soup and your body will soon forgive you.
SUBSCRIBE AND FOLLOW
Get top stories and blog posts emailed to me each day. Newsletters may offer personalized content or advertisements.
Learn more