Ever since Kim Kardashian and Kanye West announced that they're expecting their first child last week, their forthcoming bundle of joy has prompted mentions of Blue Ivy Carter. Will Jay-Z's daughter have play dates with the baby of his longtime pal and "Watch the Throne" collaborator? Will Blue Ivy and the Kimye baby one day marry and form a hip-hop supercouple?
One thing's for sure. Blue Ivy, who turns 1 today, is already doing a pretty good job of keeping up with the Kardashian-Wests. In fact, both the Carter clan and Kim and Kanye have led lavish lifestyles this year. Can you guess who did what?
Blue Ivy or Kimye?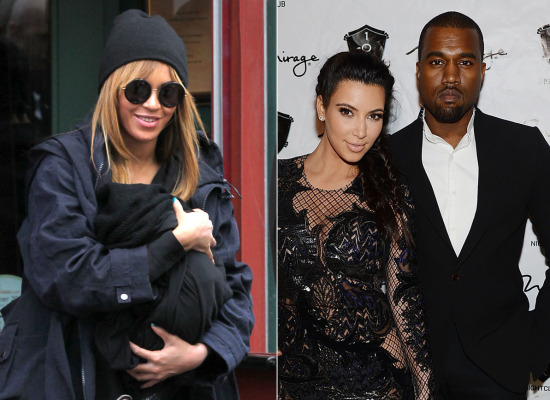 To get the highest score, get all the answers right in the fastest time!
The clock will start as soon as you submit your first answer.
0:00
Cruised the Mediterranean Sea on a yacht.
Photos: Getty