The Citadel is primarily designed to defend against a grid-down, economic collapse scenario. When most people ask this question they are thinking in terms of defending against violent action but there are other aspects to defending ourselves. Self-sufficiency in terms of food, water and energy are also a form of defense against a collapse scenario, so these are a major part of our plan.

The Citadel is not designed to withstand any direct .Mil or .Gov attack. Nor is the Citadel, in any manner, attempting to provoke any government entity.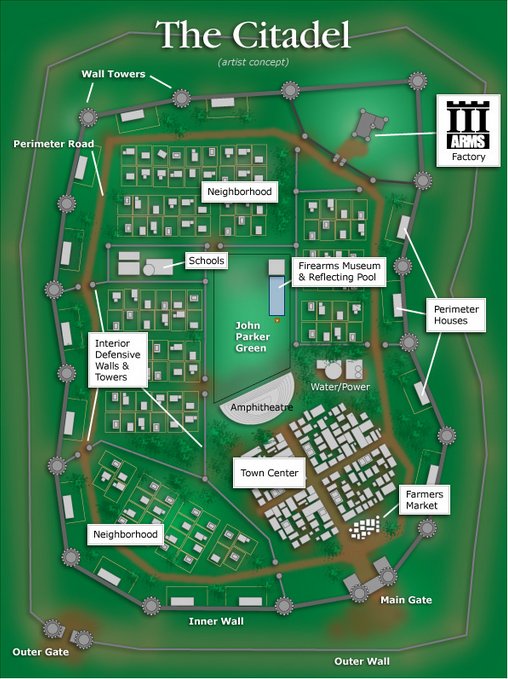 Also on HuffPost:
Things Being Blamed For Sandy Hook
SUBSCRIBE AND FOLLOW
Get top stories and blog posts emailed to me each day. Newsletters may offer personalized content or advertisements.
Learn more