Bradley Cooper & Lance Armstrong: Actor Thinks Disgraced Cyclist Is 'Fascinating'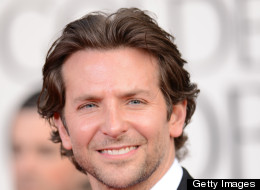 The Lance Armstrong casting rumors have begun! News broke last week that Paramount Pictures and J.J. Abrams are planning a biopic about Armstrong and Bradley Cooper has volunteered himself for the role of the cyclist.
"I would be interested in [playing Armstrong]," Cooper told BBC News. "I think he's fascinating. What a fascinating character."
The film is set to be based on the upcoming book "Cycle of Lies: The Fall of Lance Armstrong," by Juliet Macur. After years of denial, Armstrong recently spoke to Oprah about his doping past.
Cooper is currently up for an Academy Award for his role in "Silver Linings Playbook." The actor was also nominated for a Golden Globe award for his performance, but lost to Hugh Jackman, who nabbed the award for his role in "Les Miserables."
Who Should Play Lance Armstrong?
McConaughey has been on a career renaissance of late (the McConaissance, as he told HuffPost Entertainment), and this is the type of juicy leading role that could get him an Oscar. Since he's friends with Armstrong, however, maybe put the odds of this happening at Infinity-to-1.

It almost happened once before ...

Squint and these two could play brothers.

Every movie benefits from more Gosling.

In case Jeremy Renner is too expensive.

Because he starred in "Premium Rush." (See, also: The bike behind him.)

Both Cruise and Armstrong weathered career low points opposite Oprah Winfrey.

Remember when Leto played Steve Prefontaine? He just needs to grow his eyebrows back.

Because Lewis is used to playing guys everyone hates.

Bale won an Oscar for playing a drug addict in "The Fighter"; imagine what he could do with Armstrong's sordid PED history.

Kevin Bacon can put his "Quicksilver" skills to good use!

Picture him with a buzz cut. They kind of look alike?

Day-Lewis is so versatile, he could play Armstrong and the bike.