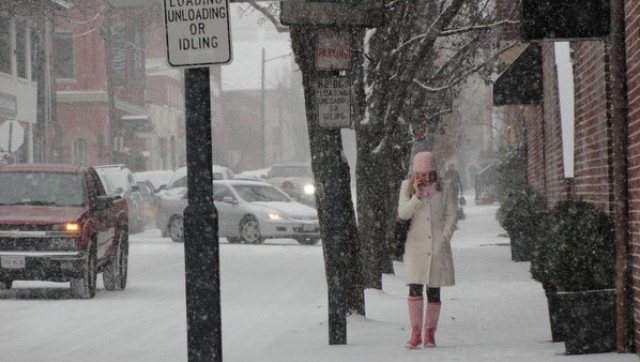 WASHINGTON -- The nation's capital woke up to a (thin) blanket of white on Thursday.
A winter weather advisory is in now effect until 11 a.m. (The advisory was previously in effect only until 9 a.m.) The high temperature today is expected to be a brutally cold 28 degrees, with an even more brutal low of 20.
The National Weather Service gives a 70 percent chance of more snow on Friday, in the afternoon. The weekend looks to be relatively balmy -- Saturday is predicted to be mostly sunny with a high in the mid-30s; Sunday may get as high as 36.
Be VERY careful commuting and allow extra time...untreated roads are snow-covered and, while this is by no means a crippling storm, slicks conditions are fairly widespread. Main roads are well-treated and in good shape.
And can anyone answer this question?:
SUBSCRIBE AND FOLLOW
Get top stories and blog posts emailed to me each day. Newsletters may offer personalized content or advertisements.
Learn more