The Biebs is growing up nicely, wouldn't you say? He sure seems to think so.
The 18-year-old singer stepped out of his hotel in Miami yesterday in nothing but boxer shorts and tattoos, reports Just Jared. Even when he noticed the photographer snapping his shirtless photos from afar, the Biebs did not budge, nor did he get dressed.
Looks like now that he's done with Selena Gomez, Bieber is putting himself out there for the ladies, ripped abs and all. We know more than a few tweens who'd take him up on that offer (like this one Belieber Jocelynn, for example, who got more up close and personal with her idol than expected).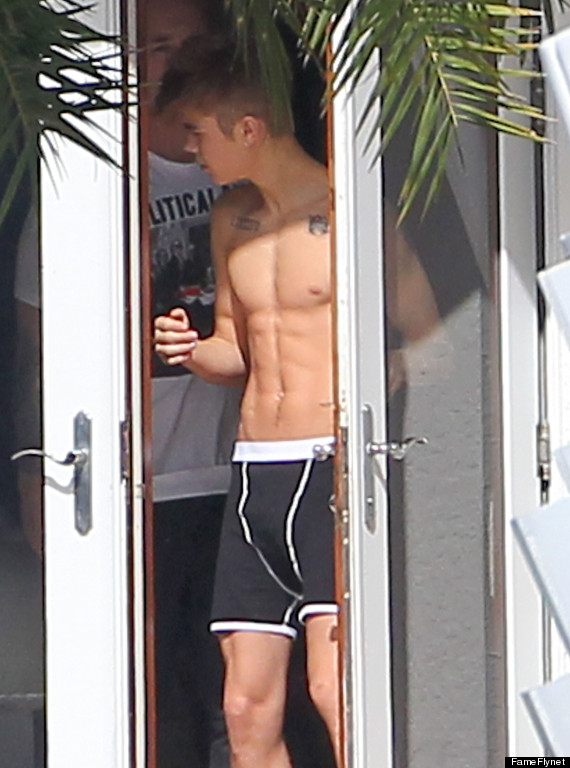 Related on HuffPost:
Justin Bieber's Many Looks Through The Years
FOLLOW HUFFPOST