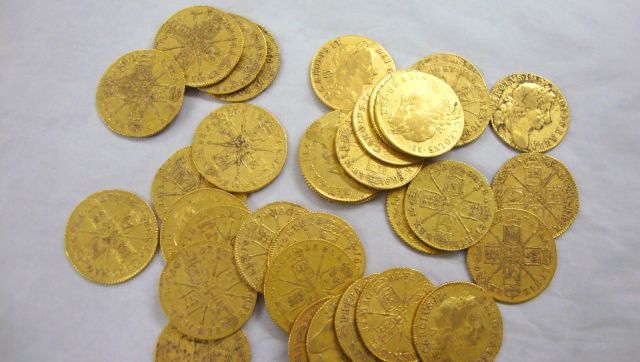 A building fire has led to an incredible treasure discovery in Ireland.
According to the Belfast Telegraph, the coins consist of mostly guineas and half-guineas dating back to the 17th century and depict the reigns of Charles II, James II, and William and Mary, who are featured in a joint portrait. The collection is among the most significant treasure finds in the country's history. With the exception of a few tarnished a buckled pieces, the coins are in excellent condition overall and have been handed over to the National Museum of Ireland.
"It has caused a lot of excitement because of the dates, and because of the number of them," Lyman said.
According to the Royal Mint, guineas were minted following the English Civil War until 1813, when Britain adopted the gold standard. The name "guinea" is derived from the West African origin of the gold used to make the coins, which was supplied by the Africa Company operating along the Guinea Coast.
SUBSCRIBE AND FOLLOW
Get top stories and blog posts emailed to me each day. Newsletters may offer personalized content or advertisements.
Learn more