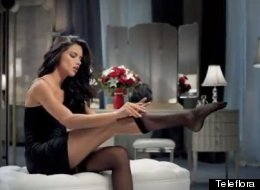 While all Super Bowl commercials aim to be memorable, there are usually a few that garner attention for all the wrong reasons or tap into some heated debate.
Last year it was GoDaddy.com, Kia and Teleflora that drew criticism for their racy commercials. In 2011, Groupon was criticized for a commercial that appeared to make light of the political unrest and human rights abuses in Tibet.
Ahead of Super Bowl XLVII, Volkswagen and Coke ads have already been accused of being racist. The list of controversial 2013 Super Bowl commercials will likely grow before either the 49ers or the Ravens hoist the Lombardi Trophy.
Here are some of the most controversial Super Bowl commercials through the years.