Kim Kardashian's Baby Bump On Full Display In Photo Shoot (PHOTO)
Kim Kardashian flaunted her growing baby bump in a skintight black dress she wore on what looks to be a playful set with sister Khloe Kardashian. The four-month-pregnant reality star, who is expecting her first child with rapper Kanye West, shared the cheeky photo on her Instagram Thursday, writing: "Well hello there! #PoppedOuttaNowhere!!!"
Kardashian, 32, told the "Today" show in early January that the news of her pregnancy still hadn't quite settled in -- because she hadn't quite developed a belly yet. "I think until I really start seeing a belly, it won't really sink in. It's just a weird realization. I think until you start seeing the physical changes, every day is different," she told Savannah Guthrie.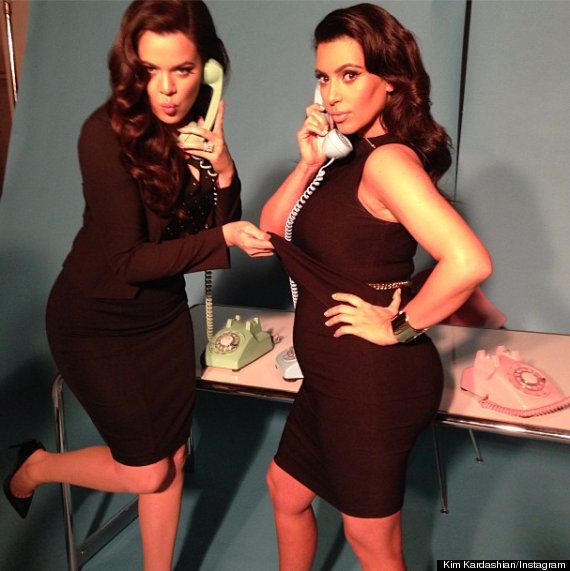 Also on HuffPost:
Celebrity News & Photos