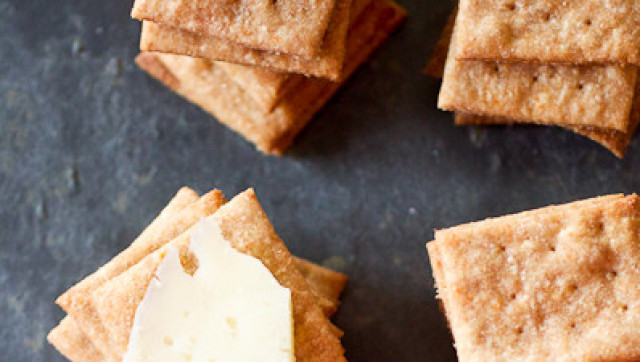 We have a confession: We love Wheat Thins. A handful is great for holding off hunger, and a plateful is perfect for entertaining when coupled with fresh cheeses and spreads.
Unfortunately, we have another confession: We do not know how to pronounce all of the ingredients contained in Wheat Thins. Monoglyce-huh? Hydroy-what? Sorry, but we'd rather stick with, you know, wheat (plus some paprika and salt, of course!).
Which is why the idea of making your own Wheat Thins is so great! Smells Like Home has an excellent and easy recipe that takes less than 40 minutes from start to finish. We suggest you try it out.
ALSO ON HUFFPOST:
PHOTO GALLERIES
French Fry Recipes