If 2013 is not a booming year of business in Florida, blame these signs.
Now city municipalities are getting in on the bad sign mojo.
The City of Pembroke Pines installed a welcome sign with the slogan 'Pembroke Pines: The City For Your Family And Busines [sic]' on a busy stretch of Pines Boulevard in front of Whole Foods.
It's apparently not the city for proofreaders as the last 's' was left off 'business.'
(Story continues after image)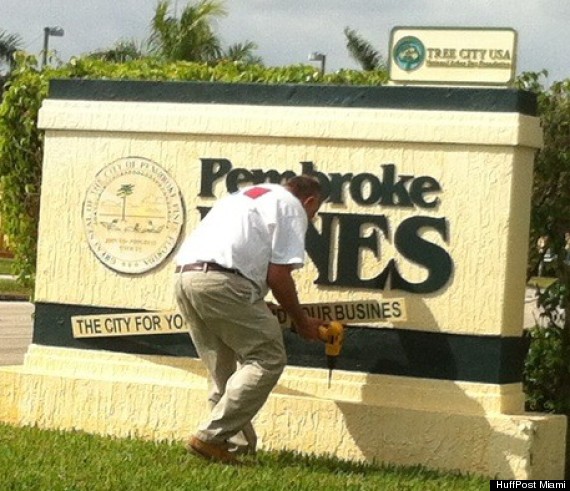 Monday morning commuters tipped off Local 10 to the misspelling and city crews were out at 11 a.m. removing the bad signage from the busy boulevard.
This is certainly not the only oops in South Florida signs.
SUBSCRIBE AND FOLLOW
Get top stories and blog posts emailed to me each day. Newsletters may offer personalized content or advertisements.
Learn more