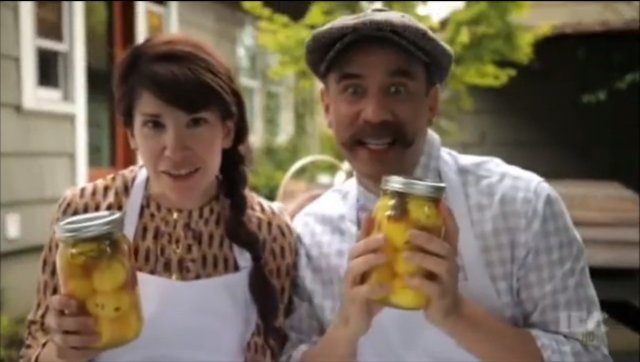 One of the many reasons people love "Portlandia" is identifying friends in stereotypical characters.
But occasionally a character seems a little too close to home. DCist pointed this out, with the show's recent introduction of the furniture maker and Portland Monthly cover-boy Caleb (story continues below):
The similarities in a two-minute sketch are enough to assume Fred Armisen and Carrie Brownstein at least heard about Arlington-based furniture maker Caleb Woodard.
Caleb in Portland left his office job to make furniture. Caleb in Arlington left his office job to follow in the footsteps of his father, who made furniture.
Caleb in Portland has appeared in the Portland Monthly. Caleb in Arlington has appeared in D.C. Magazine.
Other than the last similarity, which applies to most males who are fans of "Portlandia," it appears that Armisen's character just might be based on Woodard.

Season 3 of "Portlandia" continues on IFC on Friday nights at 10 p.m.
Related on HuffPost:
2012 Renewal Index: Canceled, Safe and on the Bubble Shows
SUBSCRIBE TO & FOLLOW THE MORNING EMAIL
Get top stories and blog posts emailed to me each day. Newsletters may offer personalized content or advertisements. Learn more