One Texas man has taken the "I look freakishly like my pet" thing to a whole new level.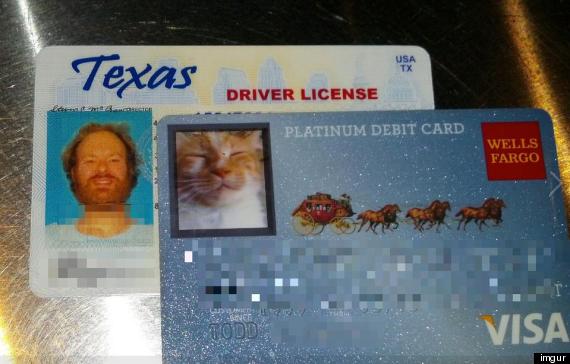 First, the bad news: This is not an elaborate hoax. Wells Fargo's explanation was that Todd simply customized his debit card with a picture of a cat, an action "well within our image standards and guidelines on our website," the bank told The Consumerist.
Now, the good news: That means you can do this too! There's really nothing new about customizing your credit or debit card (Capital One, Bank of America and Wells Fargo, among others, all offer personalized credit cards). It's just that Todd chose to use the tiny box many assume to be for identification purposes.
Correction: A previous version of this post identified reddit user sydneyowen as a man. She is a woman.
Best Things People Did With Money In 2012
FOLLOW HUFFPOST