We asked, and you told us: through Monday, nearly 1,900 votes were tallied and the University of Illinois-Chicago's Tau Kappa Epsilon fraternity came out on top with a decisive victory, receiving about one-third of all votes cast. The 12th floor boys of Loyola University Chicago's Mertz Hall came in second and University of Chicago students narrowly edged the Groupon crew to receive the third-most votes.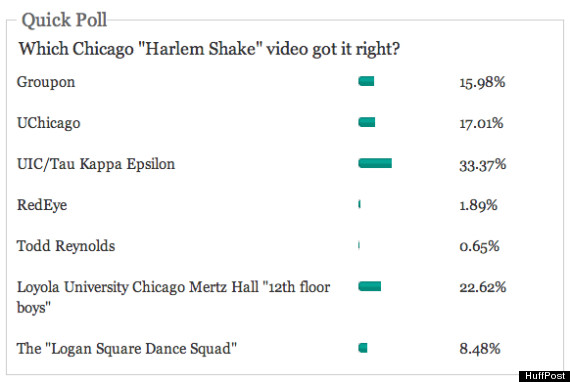 Watch all the contenders' videos:
Best Chicago 'Harlem Shake'?
SUBSCRIBE AND FOLLOW
Get top stories and blog posts emailed to me each day. Newsletters may offer personalized content or advertisements.
Learn more