This isn't the first time we've seen the 20-year-old engaged pop star's love for marijuana, of course. Cyrus publicly called herself a "stoner" and a "pothead" when she was given a Bob Marley birthday cake her 19th birthday, while a video of the star inhaling out of a bong when she was just 18 quickly went viral, though her rep would later claim it was just the herb salvia.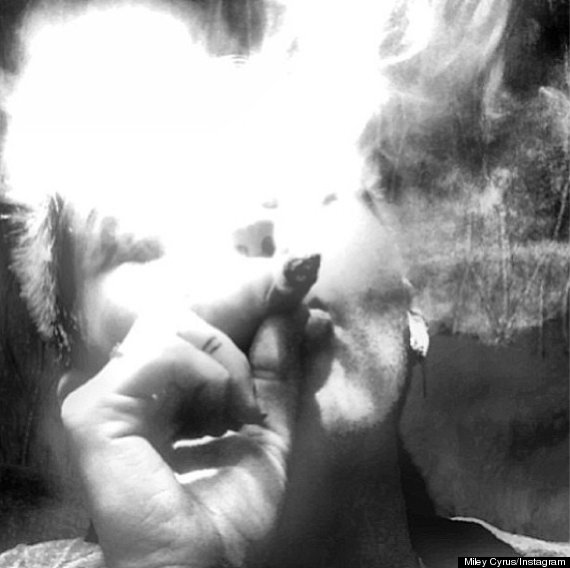 CORRECTION: This post has been updated to reflect that Miley Cyrus is not the owner of the Instagram account that released a photo of what looks like the pop star smoking a blunt.
SUBSCRIBE AND FOLLOW
Get top stories and blog posts emailed to me each day. Newsletters may offer personalized content or advertisements.
Learn more