We've officially fallen in love.
A small Persian kitten is becoming one of the Internet's favorite cats, and she's totally deserving of the honor.
Torode told My Modern Met that it was "love at first sight" for him and Daisy. In most of these images Daisy is between 8 and 16 weeks old, but she's considerably older now. "Considering her shaky start, we feel really blessed that she's become not just healthy, but famous, as if it was really meant to be," Torode said.
We're not so surprised, though. Just look at her.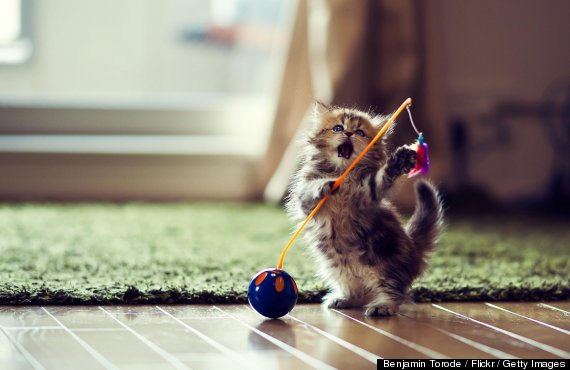 The slideshow at the bottom of the page contains more photos of Daisy. Click over to Torode's website to see the entire set.
Also, check out the video below to see Daisy play with her friend, Hannah.
Daisy The Kitten Might Be The World's Cutest Cat
SUBSCRIBE AND FOLLOW
Get top stories and blog posts emailed to me each day. Newsletters may offer personalized content or advertisements.
Learn more