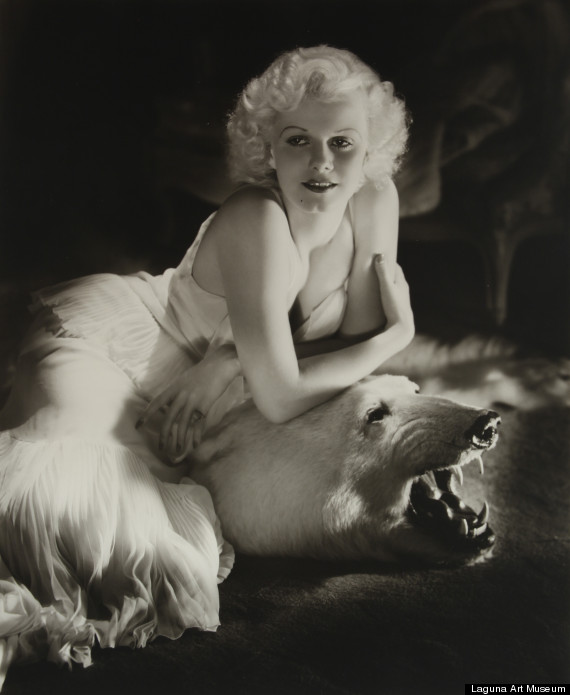 As the hefty honor infers, the photographer was known not only as a lucky documentarian of desirable starlets, but also an iconic shaper of Hollywood glamor as it exists in our collective imagination today. He didn't just make photographs starring legends like Rita Hayworth and Jean Harlow, his photographs made them.
Hurrell moved to Hollywood in 1927, and in just three years became head of the MGM portrait gallery. His photographs dramatically sculpted light and darkness on his subjects' famed faces to emphasize all their mysterious shadows and glowing star power. His masterful chiaroscuro involved heavy retouching after the shoot, sometimes imbuing his subjects with an ineffable oomph they lacked in real life. The artist described his essential mission as "working with shadows to design the face instead of flooding it with light."
Hurrell's portraits capture 1930s and 1940s glam, from the fur stoles and fedoras to the glittering winks and mischievous smirks. Both as mementos of a golden era and works of art in their own right, his photographs will make you yearn for the old days of Hollywood -- even if they only existed through his lens.
SUBSCRIBE AND FOLLOW
Get top stories and blog posts emailed to me each day. Newsletters may offer personalized content or advertisements.
Learn more