And here's the invitation, in all its American-flagged, muscle-bound glory: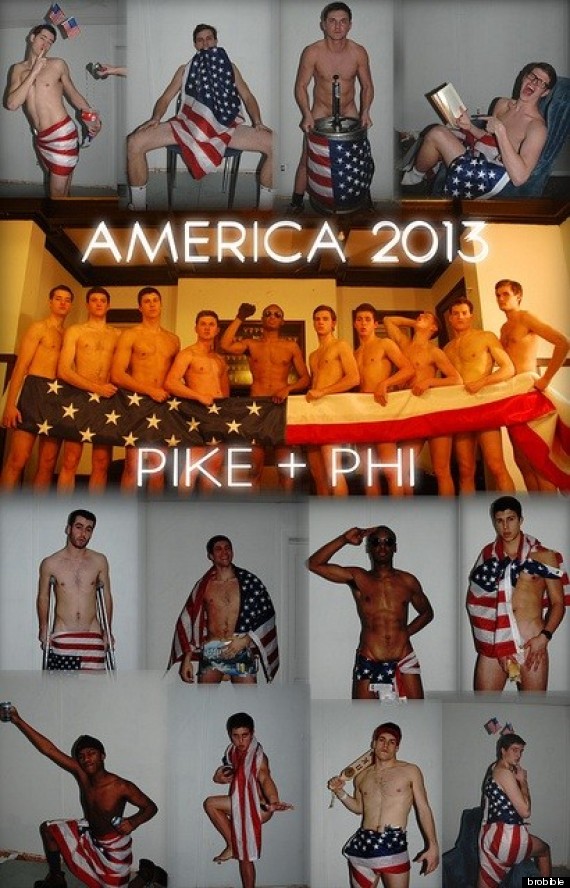 The chapter's president, 19-year-old Ryan Lee, told the Detroit Free Press that the photos and email were never meant for the public eye -- only the sorority girls. Instead, everyone on the Internet got to read the invitation, which started like this:
Subject: Cute Puppies, Organic Gourmet, High Fashion, and How to Make Him Eat Your Box (aka URGENT!!!!)
Patriettes,

Do you love your homeland? We at Pike sure do. We read Whitman's poems by our fireplace and pour maple syrup on our apple pie. We hold Alexander Hamilton's belief that keg stands are not "a feat, but an expectation." We recognize His benevolence in bestowing upon us His great and Holy game of Football, and one of our sophomores drives a pick-up truck.
Also on HuffPost:
Weird News: Strange, But True
SUBSCRIBE AND FOLLOW
Get top stories and blog posts emailed to me each day. Newsletters may offer personalized content or advertisements.
Learn more