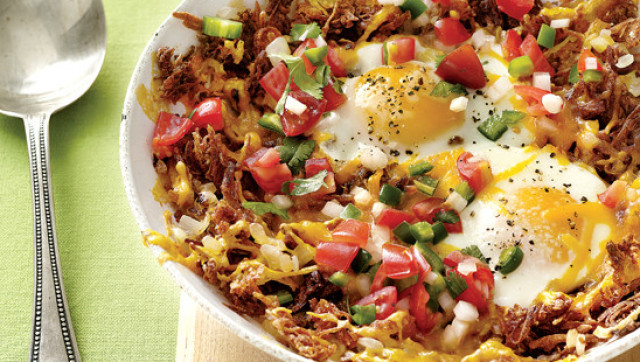 While hash recipes used to be a thing of either potatoes or leftovers -- a great way to get rid of odds and ends in the fridge -- they have now gotten a delicious new remake.
It's not that we ever minded the common potato hash we could expect to be served alongside a plate of eggs; there are times we even crave it. But when breakfast hash recipes start adding Brussels sprouts and smoked salmon into the mix, we were excited. And that's just the beginning. Check out the slideshow to see how you can take your breakfast hash up a notch.
SUBSCRIBE AND FOLLOW
Get top stories and blog posts emailed to me each day. Newsletters may offer personalized content or advertisements.
Learn more