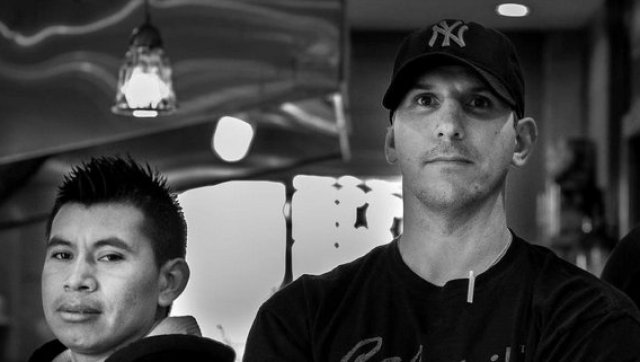 Al Calozzi (of Calozzi's in Seattle, WA) not only makes great cheesesteaks, but he also makes lifelong fans. The following reader submission is a fine testament to just how important customer service can be. Are you a fan of Calozzi's? Share your stories in the comments section below.
I'm not sure exactly when I fell in love with cheesesteaks, but I'm now having a full blown affair with the hot mess of cheesesteaks at Calozzi's in Seattle.

Al, (the owner) recently moved to a little hole in the wall place near my work and after a few weeks of driving by trying to stare in the windows, I got up the nerve to try someplace new. I'm so glad I did. He actually exited the store and came out to greet us as we got out of our car. Within two minutes he knew our names and what sports teams we root for, and I felt like I had known him for years. He showed us how his ordering (naming convention) works and even gave me some tips on how to make great c-steaks at home. He gave us extra toppings at no extra charge and recommended some vinegared peppers for us to snap into before each bite of ooey gooey goodness.

Just the way he treated us would've been enough for me to go back and give him more business, but the sandwich was the best tasting thing I've ever had (and I've had real steaks from Philly to Boston and everywhere in between). I'm definitely a fan and I'll be spending all of my lunchtimes and money at this place for years to come.

-Rob
Big kudos to Al Calozzi! Here's where you can find him:
SUBSCRIBE AND FOLLOW
Get top stories and blog posts emailed to me each day. Newsletters may offer personalized content or advertisements.
Learn more