The last day at the office is a tumultuous one. It's filled with a lot of hectic packing and organizing as well as so many mixed emotions. You're often sad to go but excited for what the future holds. There are people (and office supplies) to bid a fond farewell to, browser caches to empty, last minute shifts in policy to make. It's a nightmare.
And for the Pope, who is leaving such a monumental job, his final moments must be more jam-packed than any of us working stiffs can possibly imagine. Take a look at how he's spending his last day below, in helpful pie chart form.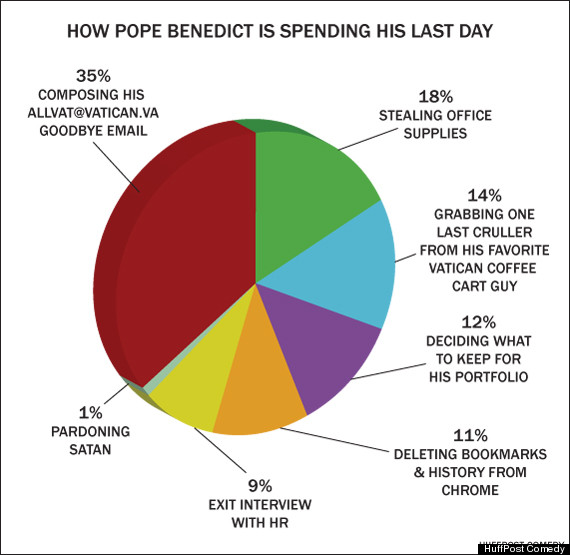 SUBSCRIBE AND FOLLOW
Get top stories and blog posts emailed to me each day. Newsletters may offer personalized content or advertisements.
Learn more