Through TSA's layered approach to security, and to align more closely with International Civil Aviation Organization standards, effective April 25, 2013 TSA will allow knives that do not lock, and have blades that are 2.36 inches or 6 centimeters or less in length and are less than 1/2 inch in width, novelty-sized and toy bats, billiard cues, ski poles, hockey sticks, lacrosse sticks and two golf clubs as part of their carry-on baggage. This is part of an overall Risk-Based Security approach, which allows Transportation Security Officers to better focus their efforts on finding higher threat items such as explosives.
Additionally, the TSA released images of just what these changes mean on their blog. Here are a few items travelers could soon be schlepping onto planes.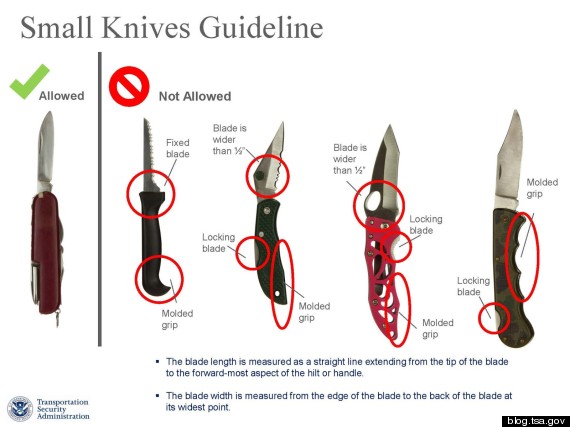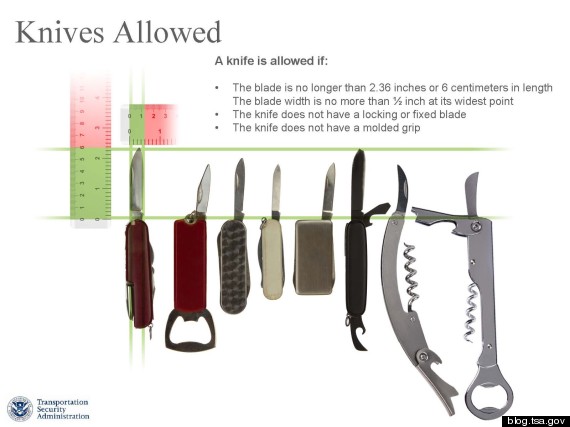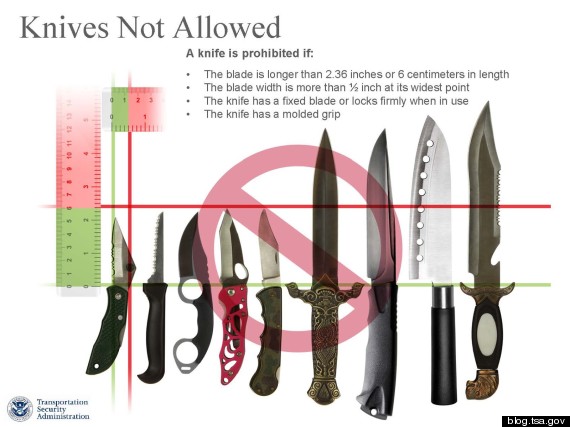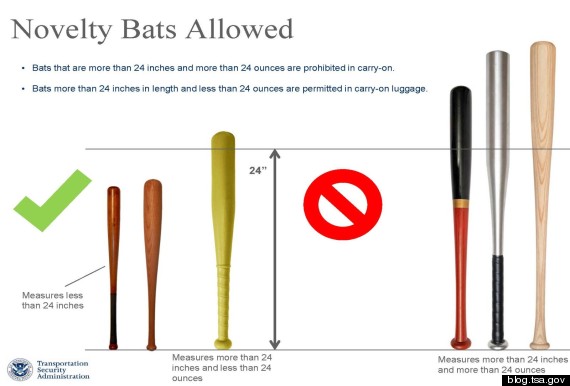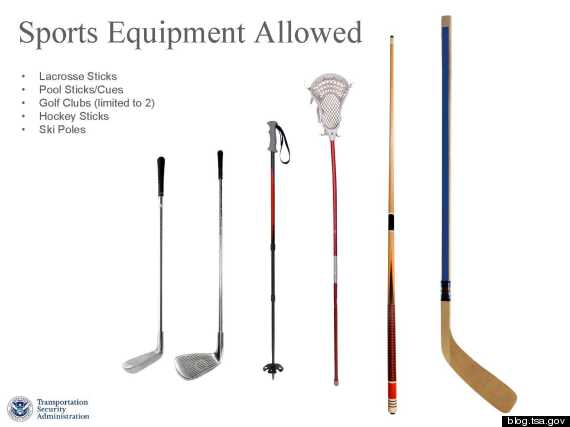 SUBSCRIBE AND FOLLOW
Get top stories and blog posts emailed to me each day. Newsletters may offer personalized content or advertisements.
Learn more