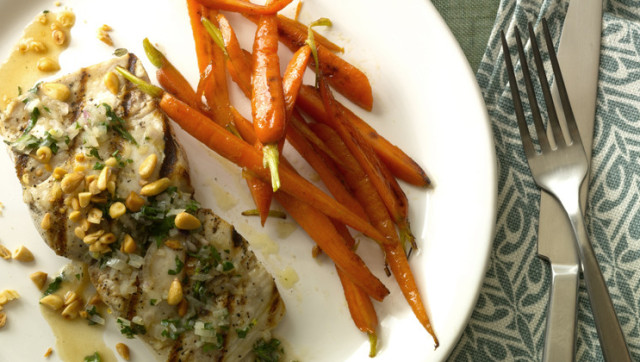 When in the mood for a light fish dinner, mahimahi is the perfect option. This white fish is flaky and mild, making it great for pairing with a fresh-herb sauce. While there are many ways you can prepare this versatile fish -- broiled, pan-fried, roasted -- it works wonderfully on the grill.
Since the weather is beginning to warm up, we think now is the perfect time to take your grill out of hibernation. If this move is still premature where you live, a grill pan will work, too. Whatever you do, don't skimp on the white wine herb sauce; you can never have too much of it.
Get the Mahimahi with Herbed White-Wine Sauce recipe
Want to read more from HuffPost Taste? Follow us on Twitter, Facebook, Pinterest and Tumblr.
Get more fish recipes.