The world's largest colorless diamond ever to be auctioned will be sold by Christie's International on May 15, Bloomberg News reports. The pear-shaped stone is a whopping 101.73 carats and is expected to fetch upwards of $20 million, according to Christie's.
Found in Botswana, the diamond was cut from a 236 carat rough stone and is so large that it took Christie's 21 months just to polish it, according to Bloomberg.
In an email to The Huffington Post, Cristiano De Lorenzo, a public relations representative at Christie's, said the size of the stone is "comparable to a large strawberry or a macaron."
The diamond could become the most expensive colorless diamond sold at an auction. That record was set in November when Christie's sold the 76.02-carat Archduke Joseph Diamond sold for $21.5 million.
LOOK: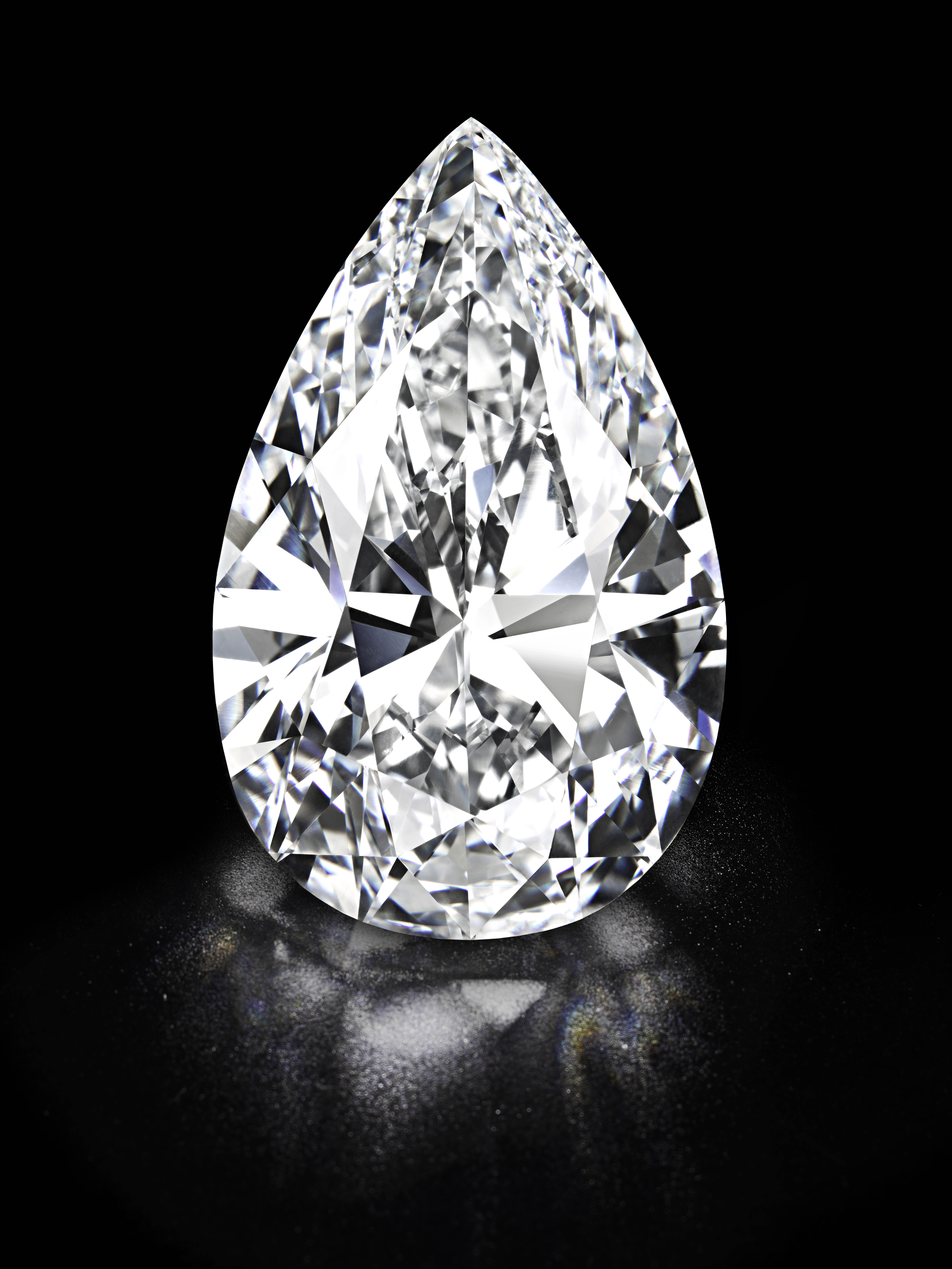 A pear-shaped, D colour, Type IIA, Flawless, diamond of 101.73 carats
Also on HuffPost:
Wacky Finds Worth Big Bucks
SUBSCRIBE AND FOLLOW
Get top stories and blog posts emailed to me each day. Newsletters may offer personalized content or advertisements.
Learn more