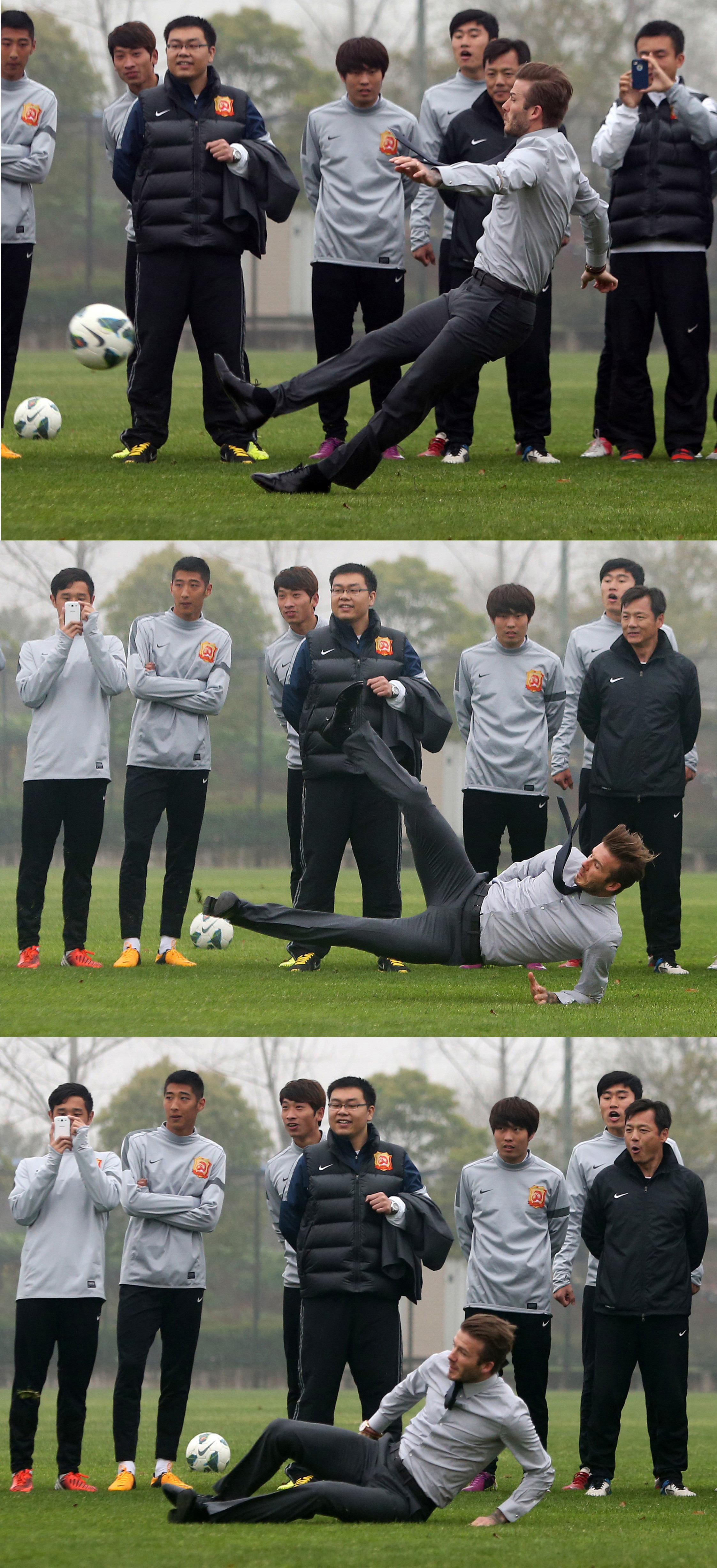 Photo credit: STR/AFP/Getty Images
But despite the bad fall, Beckham was a mighty good sport about it, laughing with the crowd after recovering from his tumble.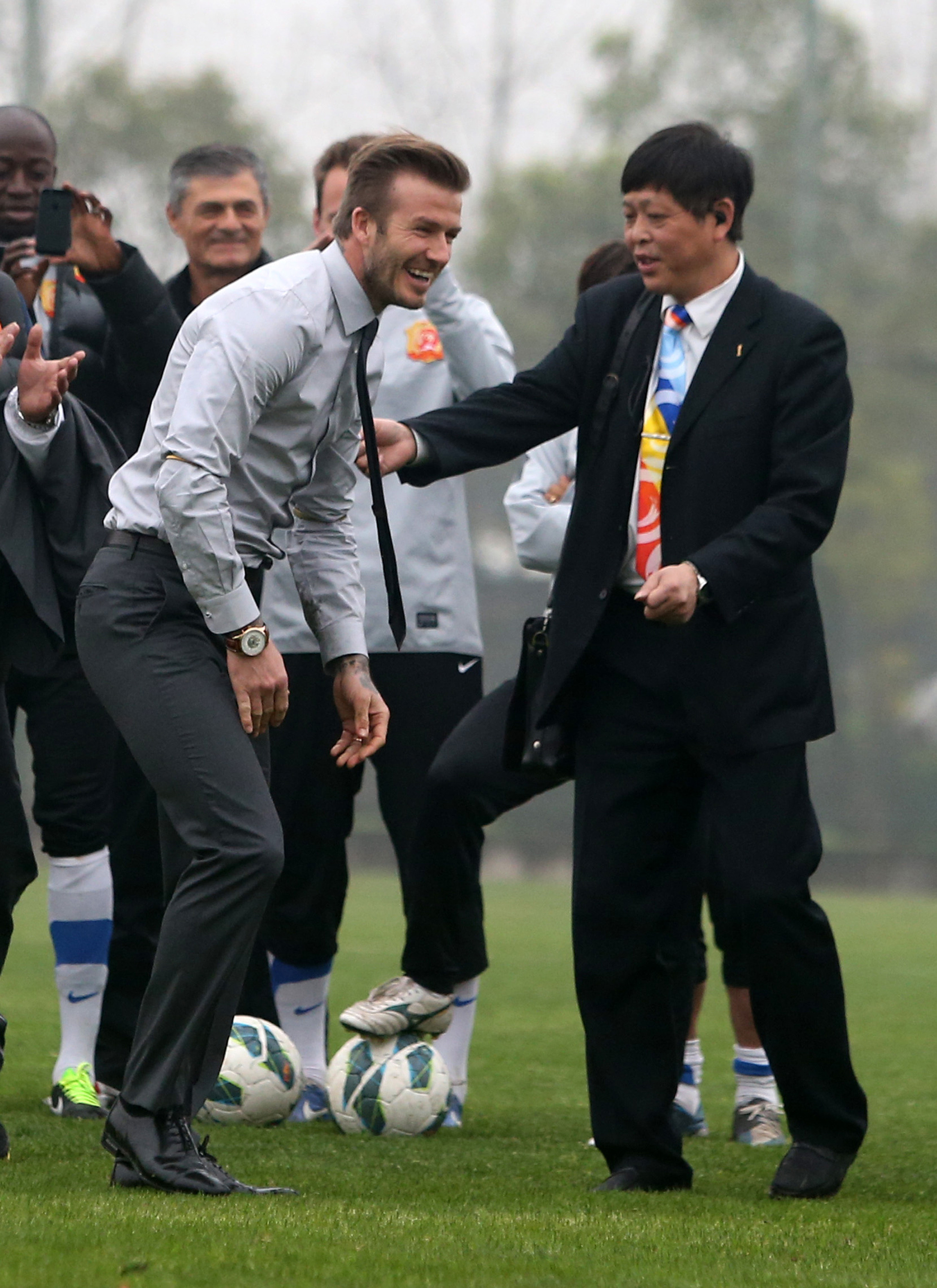 Photo Credit: STR/AFP/Getty Images
"I am helping in the education for young kids and young aspiring footballers. It's as simple as that," the soccer player said during a press conference in Beijing last week, according to the AFP. "I am not here to clear up anything. I am here to educate the children and give them a chance of becoming professional footballers."
Watch Beckham's fall in action here:
Earlier on HuffPost:
David Beckham MLS Moments
SUBSCRIBE AND FOLLOW
Get top stories and blog posts emailed to me each day. Newsletters may offer personalized content or advertisements.
Learn more