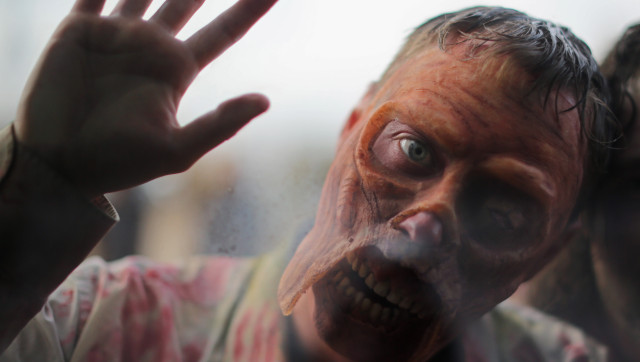 The Armand Larive Middle School in Hermiston, Ore., has canceled its after-school zombie apocalypse survival class, the Associated Press reports -- a move that could leave developing brains vulnerable should the undead infiltrate northern Oregon.
Parents who were concerned about the class's emphasis on violence and who questioned its educational value complained to the district.
The use of zombie-related materials is unfortunate and was not approved in accordance with district curricular policies. We extend our regrets to anyone offended by their use.

While zombies may be a contemporary topic, the inclusion of zombie-related materials was deemed inappropriate for middle school students and has been replaced with age and content-appropriate materials.
Geekosystem.com accused school officials of canceling the class in order to uphold their "sacred duty to make middle school the worst," and called out parents, too:
To the parents who complained about this course, and we presume have forgotten what middle school was like entirely, we'd like to issue this reminder: No zombie in the history of cinema has ever had the potential to be as cruel as your average 7th grader.
Also on HuffPost:
Weird Things Banned At Schools
SUBSCRIBE TO & FOLLOW PARENTS
Get top stories and blog posts emailed to me each day. Newsletters may offer personalized content or advertisements. Learn more