Break out your feathered bangs and scrunchies, everybody, because the original pop princess is coming to an off-Broadway theater near you. Yes, Debbie Gibson, the 1980s icon of "Foolish Beat" fame, is joining the cast of "Totally Tubular Time Machine" for one night, and ONE NIGHT ONLY.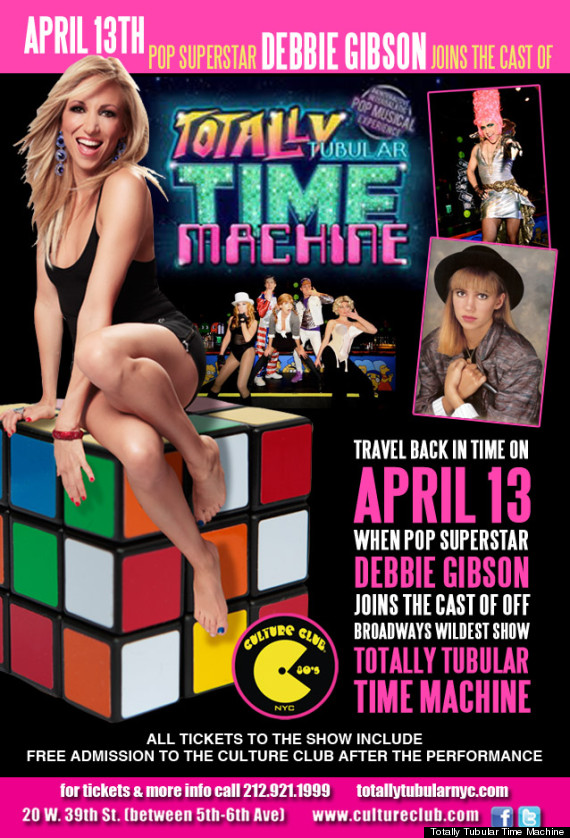 Our favorite review of the musical/explosion of popular culture references? The New York Times's characterization: "Justin Bieber, Lady Gaga and Madonna Go Clubbing!"
Should we be scared or excited? Let us know your thoughts in the comments.
Current Broadway Shows 2013
SUBSCRIBE TO & FOLLOW CULTURE SHIFT
Level up. Read THIS and be the most interesting person at your dinner party. Learn more