Look who's wearing a Mockingjay pin: Patti Smith, rock star and National Book Award-winning author of Just Kids.
As everyone who's read The Hunger Games knows, the original Mockingjay pin was given to Katniss Everdeen by Madge Undersee. It originally belonged to her aunt, Maysilee Donner, who died as a tribute in the 50th Hunger Games, and the pin came to represent Katniss and, later, trustworthiness in the name of the rebellion.
This pin, however, was worn by the musician during her one-off gig at Rockaway Beach, and was spotted and snapped by our eagle-eyed friends at HuffPost Arts & Culture.
See the original photo: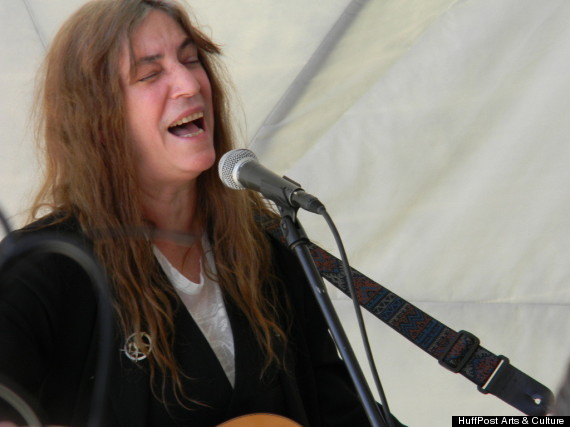 Similar pins are now on sale via Etsy and Wal-Mart.
Do you wear a Mockingjay pin? What does a Mockingjay pin symbolize to you? Let us know in the comments!
RELATED ON HUFFPOST:
PHOTO GALLERIES
Patti Smith