Add one more item to the list of things that Guy Fieri can't resist putting his name on: squeeze bottles. Yes, the plastic kitchen kind that you can buy for a dollar in any kitchen supply store. Guy Fieri squeeze bottles, guys.
Generally, when a chef lends his or her name to a kitchen product, they make the claim to have somehow improved it or customized it. These... have a koi fish tattooed on them... so we guess... great work? These squeeze bottles seem like a great gift for someone who you think is an absolute mess in the kitchen -- or, we suppose, someone who loves donkey sauce.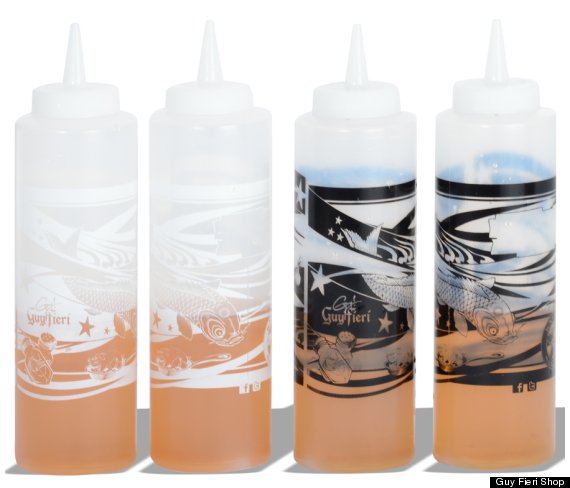 You can get a three-pack of the squirt bottles, if you must, from Amazon for $9.95. Amazon seems to indicate that the previous price was $9.99, so you can really feel like you're getting a great deal. We don't even know anymore, guys.
Want to read more from HuffPost Taste? Follow us on Twitter, Facebook, Pinterest and Tumblr.