As Amy Cervantes watched her son Alex marvel at his gifts while surrounded by friends and family on his third birthday, she felt a twinge of sadness. The mother of three thought about the thousands of homeless kids who wouldn't get to celebrate in such a joyous way and decided in that moment to do something about it.
Since making her resolution in 2005, Cervantes – along with her husband and three sons –- has enabled more than 10,000 homeless children to properly revel on their birthdays, TODAY.com reports. The North Carolina family's efforts have evolved into a full on nonprofit, Bright Blessings, and the organization is developing affiliates in a number of other states.
"We believe that birthdays are a celebration of life -- a time to emphasize that your life has purpose, that you are a gift," the Cervantes family told the Charlotte Observer. "For children who were already struggling with issues of poverty and homelessness, we couldn't imagine how much worse they might feel waking up on their birthday and knowing there would be no celebration or special attention."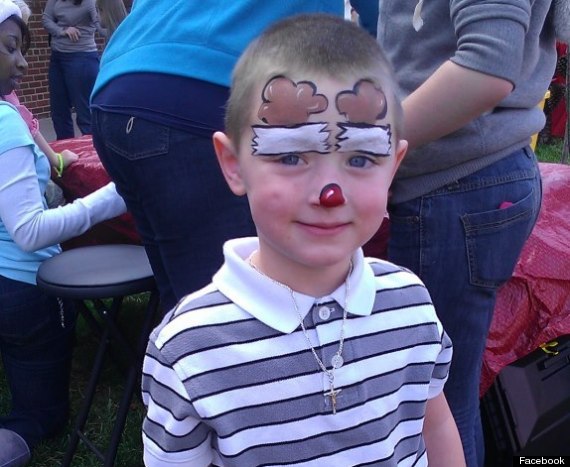 The generous family launched their mission by throwing a luau party at a local shelter, according to People. They've since elicited the help of a crew of volunteers to throw monthly cupcake-filled parties at shelters, housing programs and domestic violence shelters for all the kids who celebrate their birthdays in the month, according to the organization's website. They make sure to balance the sugar highs with some educational activities, too.
"When I get there the kids light up when we're unloading gifts," Alex Cervantes, who's now 10 years old, told People.com. "When they hear the [birthday] song, they just get so excited, their faces light up."
Offering such a respite comes at a critical time when childhood homeless rates are on the rise. An estimated 1.6 million kids are homeless, according to the National Center on Family Homelessness. The rates climbed 33 percent from 2008 to 2011, the organization reported in December 2011.
The Cervantes family has seen firsthand just how much homelessness can rob a kid of childhood's most basic pleasures.
After giving one child a football on his birthday, the boy played with it for a while, thanked the family for the opportunity and then returned it, because he couldn't believe that he would actually be able to call his own, Amy told TODAY.com. Another teen said he had never had a whole roomful of people sing to him on his birthday.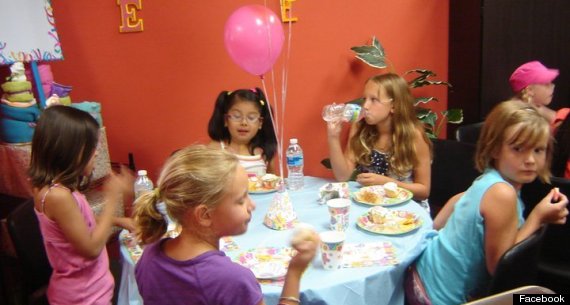 In addition to hosting the memorable parties at shelters, Bright Blessings also sends birthday packages to schools, which come with party supplies and basic hygiene necessities, so that kids who are living in motels, campgrounds, or sometimes, cars, can have an in-class celebration. The organization has expanded its efforts to help newborn homeless babies and improve literacy among the children it helps.
While the parties may be fleeting moments, the children say they relish the opportunity to just feel regular kids.
"For once in their lives they could just be a kid and not have to worry about what's going on in their lives," Karen Kung, a social worker at A Child's Place told the organization. Your nonprofit is truly a blessing to these kids."
ALSO ON HUFFPOST:
PHOTO GALLERIES
States With Highest Child Homelessness