A missing family of five from Ohio has been found safe Friday after spending a rough night lost in the Florida Everglades.
Florida Fish and Wildlife Conservation Commission officials began looking for Scott and Carrie Schreck and their three small children Thursday afternoon after the group departed west Miami-Dade County on a friend's airboat in the morning and never returned.
The couple and their kids Drew, 9, Luke, 7, and 3-year-old Zane were found in good condition about 1 p.m. Searchers heard an air horn and whistles coming from vegetation so thick the family couldn't be spotted from the ground nearby.
"Now it's just a matter of logistically, how do we get them back," said FWC spokesman Jorge Pino, adding adding that Miami-Dade Fire Rescue workers were being hoisted down to the scene from a helicopter. "If you get into that dense vegetation with an airboat, it's almost impossible to get out."
Multiple agencies launched planes, helicopters, and at least six more airboats to find the Schrecks, focusing the search on a portion of the sprawling 671,831-acre Francis S. Taylor Wildlife Management Area. The WMA comprises northern and central core of the Everglades and stretches across Miami-Dade, Broward, and Palm Beach Counties.
Making the search even more complicated was the family's airboat, which is painted in camouflage.
"It's like searching for a needle in a haystack," Pino said. "They did exactly what they were supposed to do, which is put out sound, loud noises, whistles, horns -- and one of our officers was able to hear that."
The area, which is home to alligators, pythons, and other animals, was also hit by storms overnight.
"This is the first time I have been out here," Scott Schreck told NBC6, explaining that he "took a wrong turn" and couldn't extricate the boat. "It was exciting, how's that."
UPDATE: 4 p.m.: First responders were eventually able to free the boat and escort the family safely to shore where they are being checked out, FWC reports. Scott Schreck details his family's survival efforts to NBC6:
He said his children slept during the night and he made a covering over the airboat to keep the children dry from the rains, and he and his wife stood bent in the boat for about eight hours... "This is the first time I have been out here," Schreck said. "Obviously as a novice on this body of water, probably not the thing to do."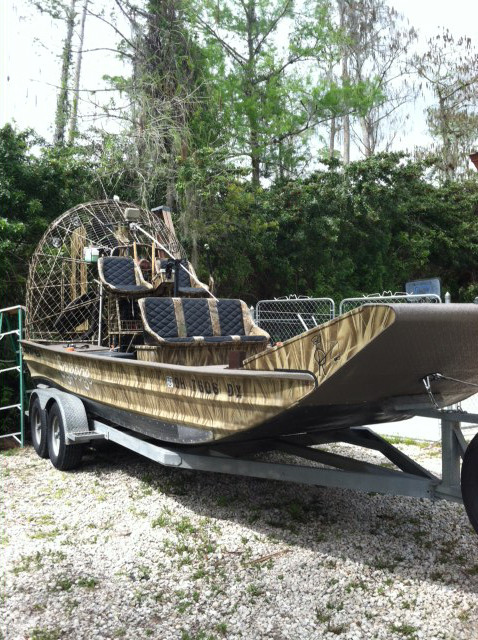 ALSO ON HUFFPOST:
PHOTO GALLERIES
The Florida Everglades