Hilary Duff's post-baby body is bananas.
The 25-year-old showed off her incredibly toned legs while enjoying a night out at Mercato Di Vetro with husband Mike Comrie in West Hollywood on April 6. Dressed in super-short shorts, a green blazer and nude heels, Duff proved that her body is back and better than ever after giving birth.
"I think if you ask any pregnant mom, they're like 'I want my body back,' but it takes time," she told Us Weekly recently. "It takes nine months for your body to get that way and it's putting on that weight on purpose."
Check out Hilary's amazing figure below: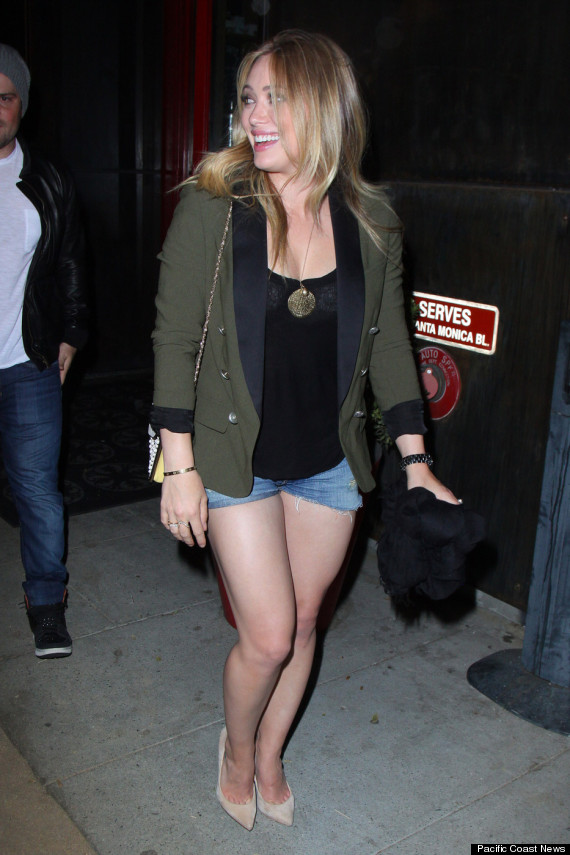 Also on HuffPost:
Before/After Pregnant Stars
SUBSCRIBE AND FOLLOW
Get top stories and blog posts emailed to me each day. Newsletters may offer personalized content or advertisements.
Learn more