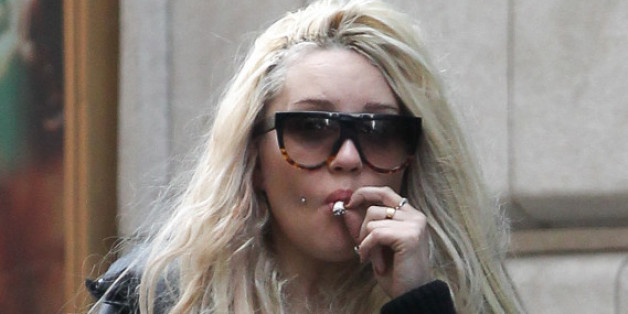 The tragic tale of what appears to be Amanda Bynes' very public breakdown continues, as the actress was spotted on Monday smoking what may have possibly been a marijuana cigarette.
Photographers snapped photos of the 27-year-old, who appeared particularly disheveled on a stroll through Times Square, while wearing a gray hoodie under a black puffy coat, black leggings and Ugg boots, and carrying an oversize Louis Vuitton bag. Bynes was also sporting hair extensions and it appears as though she might have received a chemical haircut, as she tweeted that a hairstylist "fried" her hair, and posted a photo of what her hair used to look like.
I love my hair this way! This is before a hair stylist @ John Barrett FRIED my hair with bleach then lied2 Intouchtwitpic.com/ci494c
Sources told the paper, the troubled actress was seen "muttering to herself" and then "burst into tears when she attempted a cartwheel and her dark-colored wig fell off."
"I have an eating disorder so I have a hard time staying thin," she tweeted last week, adding: "I'm suing certain blogs and magazines saying I have a mental illness! They take pictures anytime I've gained weight then write a fake story!"
"Amanda has absolutely no idea about the reputation she's getting for all of her weird behavior," the source told the website. "In fact, when she got her DUI and those hit-and-run allegations all she talked about was the publicity she was finally getting!"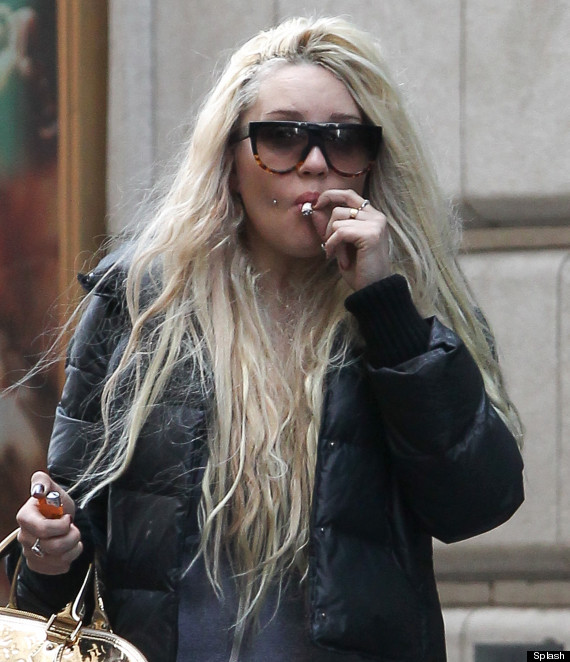 Also on HuffPost:
Amanda Bynes Through the Years
SUBSCRIBE AND FOLLOW
Get top stories and blog posts emailed to me each day. Newsletters may offer personalized content or advertisements.
Learn more