When actor-director Dennis Hopper wasn't inhaling laughing gas and terrifying everyone as the villian in David Lynch's "Blue Velvet," he was accumulating a pretty significant artistic oeuvre.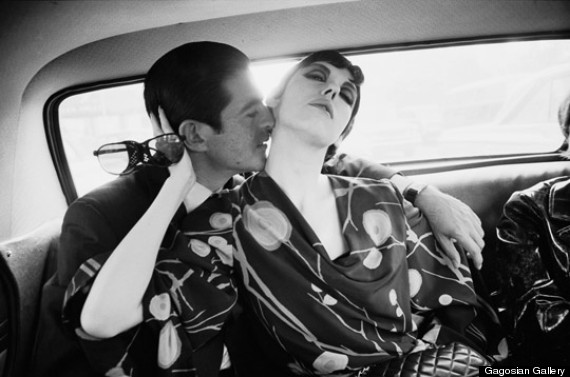 Jeffrey Deitch spotlighted the multi-talented photographer in his first curation effort as director of MOCA, and now Gagosian Gallery is, ahem, hopping on the bandwagon. "The Lost Album" exhibition features approximately 200 black-and-white photographs from the 1960's that have not been displayed in over 40 years.
The photographs follow Hopper through Los Angeles, Harlem and Tijuana, capturing the stuff of the sixties with California coolness. Small moments of beauty like a deteriorating bumper sticker or a jam-packed rear view mirror receive equal attention as mammoth historical moments or the latest Hollywood stars. Hopper may longer be with us, but his gaze lingers in each of the works on view.
Dennis Hopper's "The Lost Album" will show from May 7 until June 22 at Gagosian Gallery in New York.
What do you think readers? Can Hopper's artistic talent stand alone or is this a case of celebrity obsession? Take a look at some of the works below and let us know your thoughts.