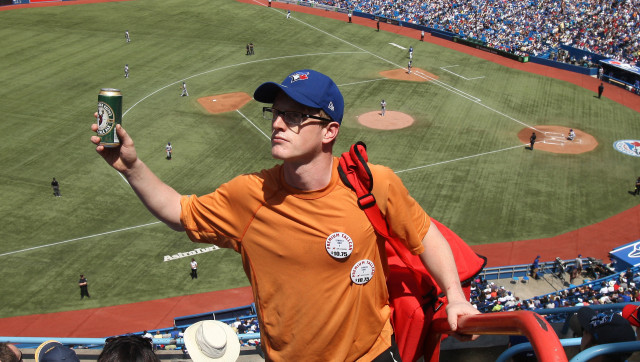 Baseball is a game meant for peanuts and Cracker Jacks. There's a famous song about it. It's also a good time to enjoy a beer.
In the words of sober Homer Simpson, "I never realized how boring this game is." In order to avoid the reality of baseball's pace, beer is consumed. Expensive beer.
The Street and Team Marketing Report compiled a list of the top 10 beer prices in Major League parks. There are some interesting findings.
Click through the slideshow for Major League Baseball's most expensive beer prices:
PHOTO GALLERIES
Most Expensive Major League Beer
Some context, from The Street:
The absolute truth, however, is that Major League Baseball's average price for a small beer has risen from $5.81 in 2011 to $6.12 this year. At this time in 2011, the highest price for a small beer was the $7.25 the Boston Red Sox were charging at Fenway Park. This year five teams have exceeded that price, with two teams breaking the $8 barrier.
How much do you spend for beer at your local ball park? Tell us in the comments!