Los Angeles-based photographer Gray Malin travels the world capturing pictures of pristine beaches from a bird's eye view. Not a bad gig, right?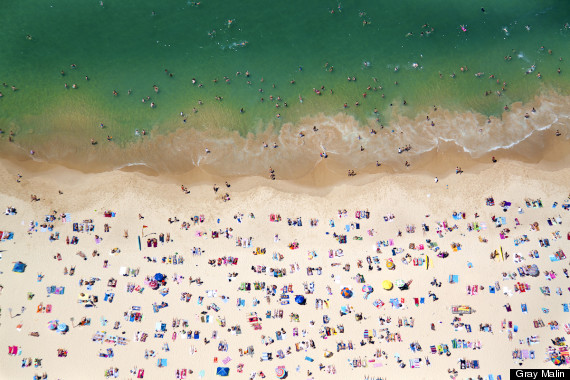 The stunning image, part of a series called "A La Plage, A La Piscine," makes us yearn for a summer vacation.
How about you? Let us know your reaction to the Photo of the Day in the comments and check out more of Malin's works here.