A 79-year-old grandmother from suburban Oklahoma City was arrested Tuesday for blocking construction of the Keystone XL pipeline.
With a bike lock around her neck, Nancy Zorn attached herself to an earth-mover and temporarily halted construction of the southern leg of the controversial pipeline near Allen, Oklahoma.
Citing the recent ExxonMobil pipeline spill in Arkansas, Zorn said in a statement from Great Plains Tar Sands Resistance, "Right now our neighbors in Arkansas are feeling the toxic affect of tar sands on their community. Will Oklahoma neighborhoods be next?"
"I can no longer sit by idly while toxic tar sands are pumped down from Canada and into our communities. It is time to rise up and defend our home," she added.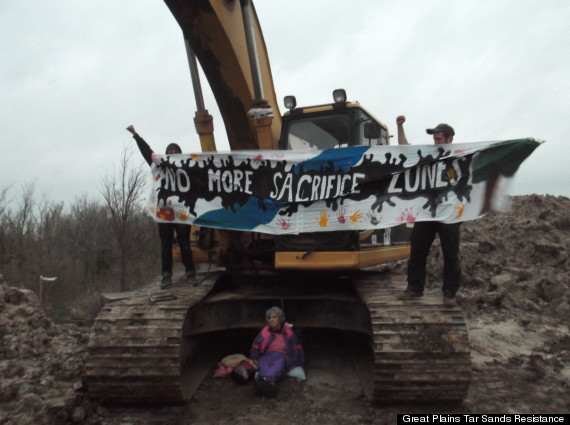 The southern segment of the Keystone XL pipeline, currently under construction, is expected to carry crude oil from Cushing, Oklahoma to the Texas Gulf coast. The main segment of TransCanada's proposed pipeline would bring the oil into the U.S. from Alberta and requires State Department approval.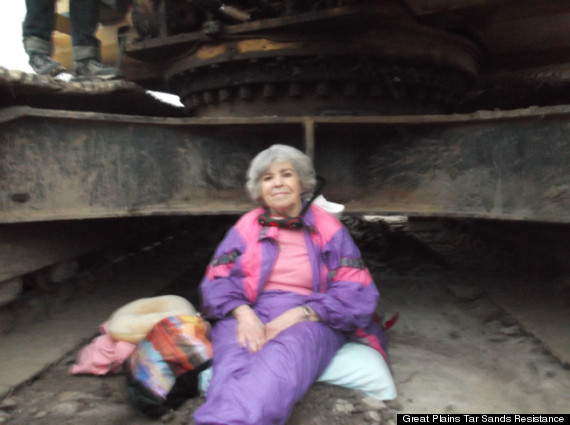 ALSO ON HUFFPOST:
PHOTO GALLERIES
Keystone XL Protests