A series of photos of a little boy and his dog are equal parts beautiful and adorable, and the Internet has noticed.
But mom Stasha Becker says she never planned on creating this project. One day she began snapping daily shots of her 5-year-old, Julian, and 6-year-old Newfoundland, Max, and since then, it's become their "thing."
"It started with me asking the boys to stand in front of the garage door before we get in the van so I can snap a quick photo with my phone and text it to daddy or grandparents," Becker wrote in an email to HuffPost.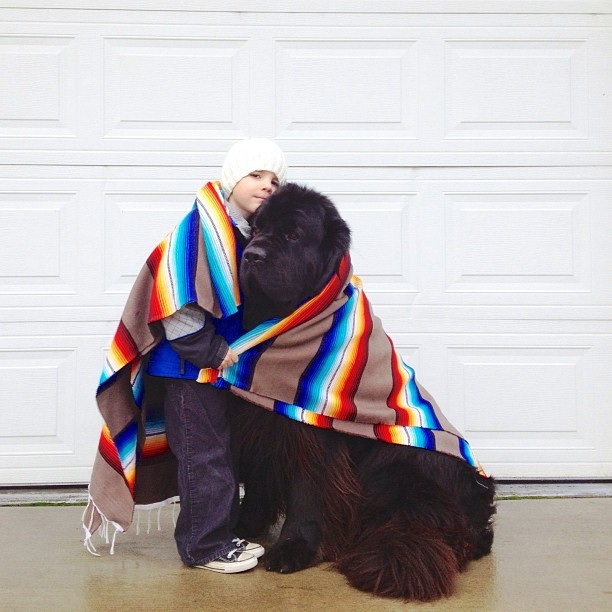 And now, she has over 4,000 followers on Instagram (you can find her at @northwestmommy) and has been featured on Buzzfeed, Babble and MSN.
Julian directs most of the shots, Becker explains. "But ultimately, all the photos are just my boys being themselves." She jokes that it's harder to get her son to stay still than the dog, who sits when you tell him to.
Max joined the family before Julian did -- Becker and her husband got their dog when she was four months pregnant and she says, he prepared them to become new parents. "He taught me love and patience I never knew I had. He also made me see my husband in a whole new light. We both learned just as we were about to become parents what it's like to always put someone else's needs before ours."
PHOTO GALLERIES
Julian And Max