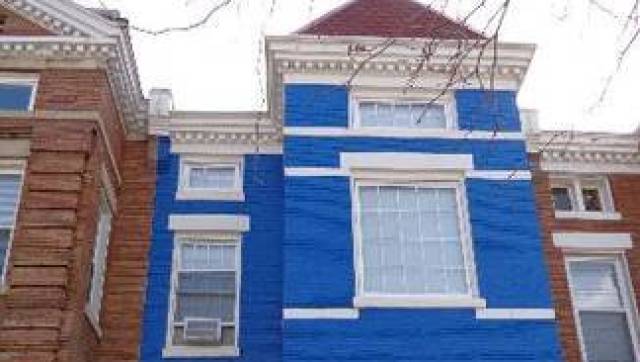 Just after 1 p.m. on Friday, WUSA9 reported that D.C. police were investigating a bomb threat on U Street:
A D.C. police spokesperson says authorities are investigating a call for what looks like a homemade device at 72 U Street on Friday afternoon.
A reader wrote into the Prince of Petworth blog with more on-the-scene details:
There is major police, fire, and ambulance presence in Bloomingdale but no obvious fire or flooding. The unit block of U St is closed as is 1st Street just south of Rhode Island. Lots of police milling about, lots of official SUVs, and according to the Twitter hashtag #BloomingdaleDC they're not allowed to talk about what's going on.
A police spokesperson told The Huffington Post at 3:30 p.m. that the bomb threat had been "cleared. No hazardous materials."
The house at 72 U St. NW was, according to various real estate databases, put on the market on Friday. The four bedroom, four bath house is listed for $949,000.
The bomb threat was in the 70 block of U Street. Sources tell ABC7 that a man was attempting to make bombs inside a townhome.

The fire department blocked off North Capitol and 1st street.

Sources explained that a man inside the home claimed he was being threatened by someone in the community. So he allegedly tried to make bombs using household materials including lighters baking soda and lighter fluid. They said another resident came home and discovered the homemade bombs and immediately called for help.
An "unknown number of devices" were removed from the house by a number of local and federal law enforcement agencies, according to WJLA's report, including D.C.'s fire department, police bomb squad and arson task force, as well as the FBI and the Bureau of Alcohol, Tobacco, Firearms and Explosives.
Head over to The Prince of Petworth to see photos from the scene.
ALSO ON HUFFPOST:
10 Major Crimes That Shocked America (SLIDESHOW)
SUBSCRIBE TO & FOLLOW THE MORNING EMAIL
Start your workday the right way with the news that matters most. Learn more