Earlier this week, the new Tumblr Reasons My Son Is Crying was all the rage. A father who documented photos of his toddler son getting emotional over various problems (such as "the car seat") hit a nerve with anyone who's ever had to deal with an irrational child who can't properly express his or her feelings.
But won't someone please think of the talk show hosts? Conan O'Brien quickly put out a parody of the blog, entitled Reasons My Talk Show Host Is Crying. O'Brien's web outpost, Team Coco, posted photos of O'Brien getting upset over problems faced by your everyday talk show host: Don Cheadle canceled, his coffee was too late and other criminal offenses.
Check out Reasons My Talk Show Host Is Crying for more, and let's hope they post even more photos of Conan crying.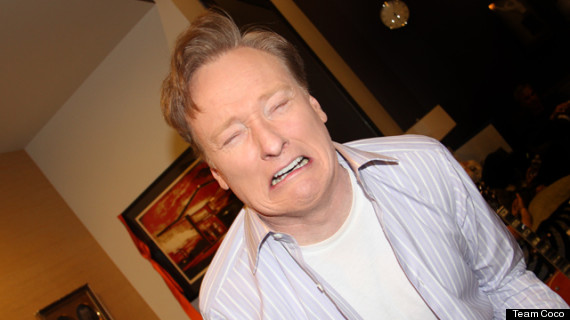 ALSO ON HUFFPOST:
Late Night Talk Show Hosts
SUBSCRIBE TO & FOLLOW ENTERTAINMENT
Don't be the last to watch the viral video everyone is talking about. Learn more