"Star Trek Into Darkness" stars Zoe Saldana, Chris Pine and Zachary Quinto were on hand at Sunday night's MTV Movie Awards to present Best Fight, and the network used their appearance as an opportunity to debut new footage from the next "Trek" adventure.
"You have a reputation, Captain Kirk," Alice Eve, as Dr. Carol Marcus, says in the "Star Trek Into Darkness" TV spot. The new trailer combines previously spied footage with some new looks at the film's action. Benedict Cumberbatch, as a villain named John Harrison, seems especially menacing in the MTV exclusive. A new poster for the film, featuring Quinto's Spock, was also released this past weekend: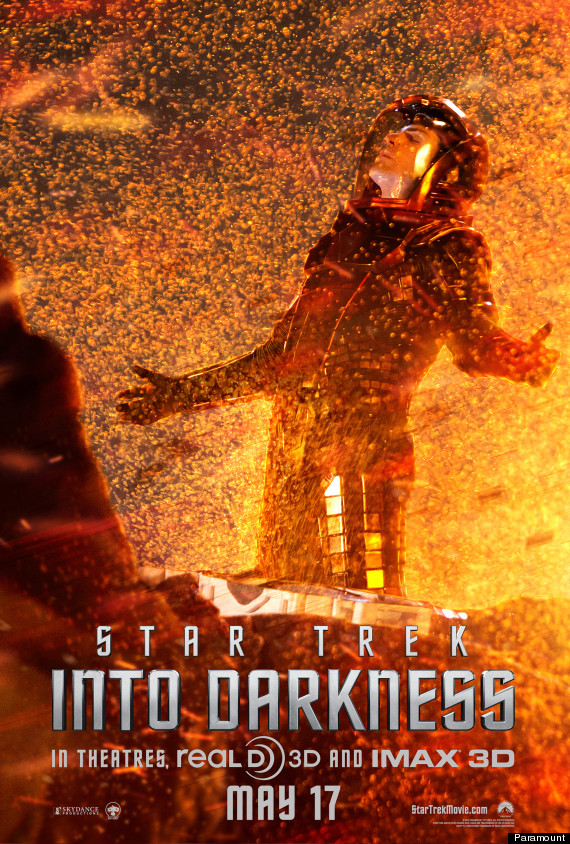 "Star Trek Into Darkness" is out in theaters on May 17. The film debuts in the U.K., Germany and Switzerland on May 9.
For more from the MTV Movie Awards, check out the slideshow below.
[via MTV]
SUBSCRIBE TO & FOLLOW ENTERTAINMENT
THE spot for your favorite fan theories and the best movie recs. Learn more