Hours after two explosions left at least three people dead and more than 140 wounded at the Boston Marathon on Monday, people took to eBay to auction off memorabilia from the race.
While some items, like bumper stickers, are being sold for less than $5, others, like medals, are receiving bids for as much as $132.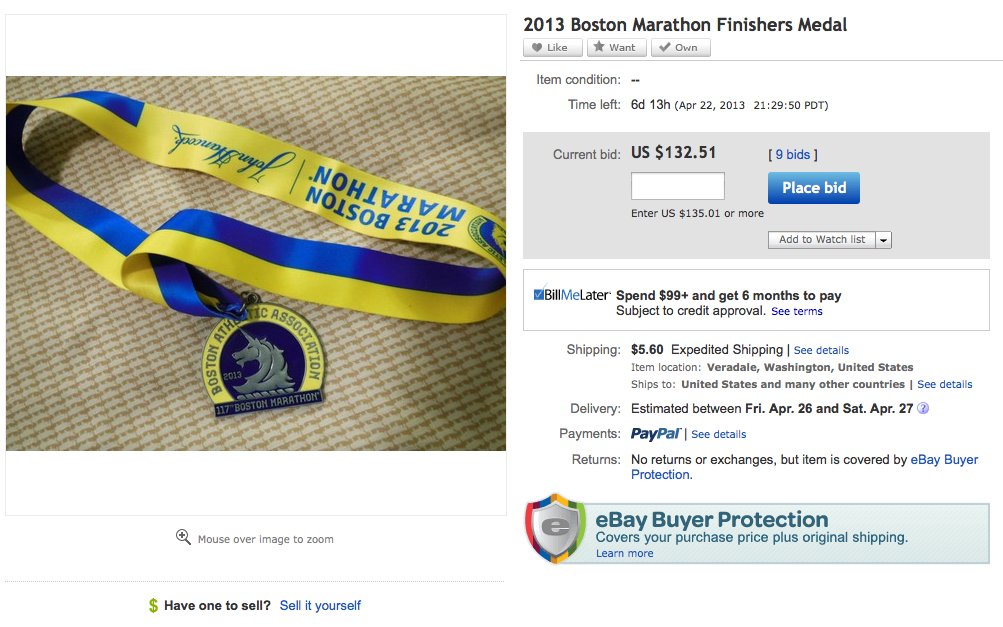 eBay user mlburatto, who is selling the above medal, wrote in an email to The Huffington Post: "The memories are priceless the momentos are not. So far I've made enough to cover my entry fee for next year."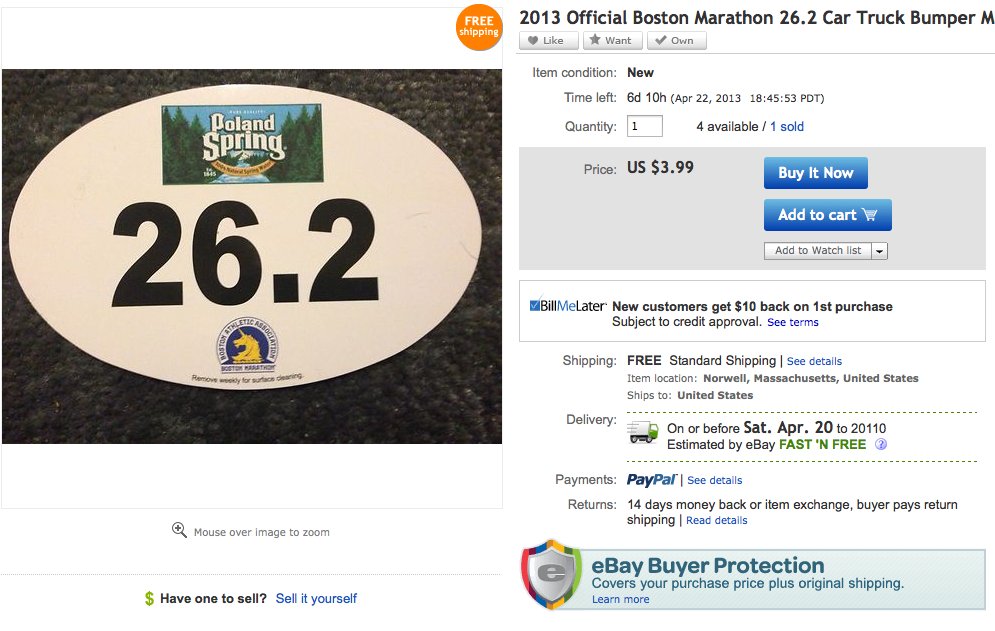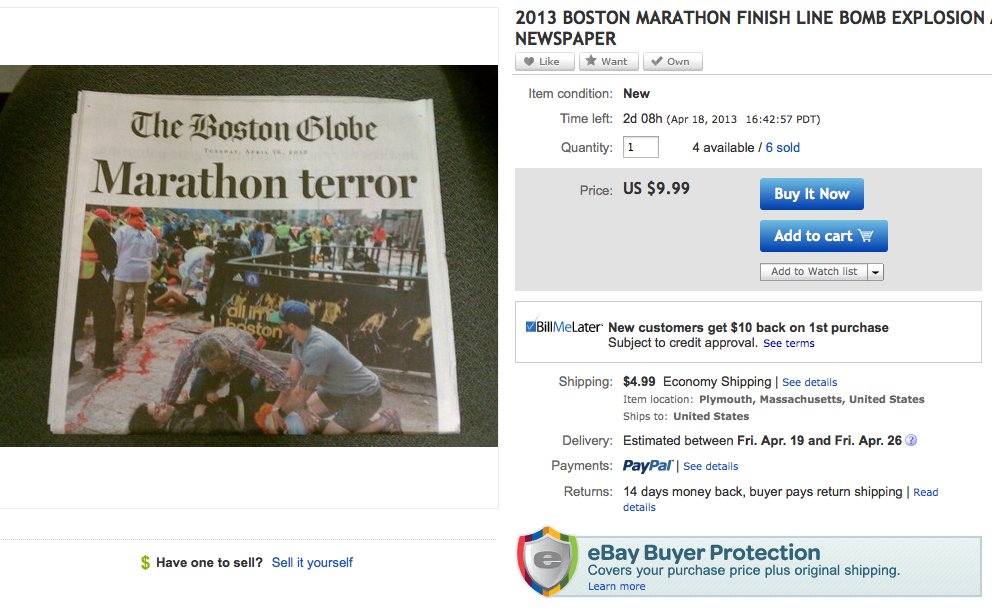 Some items being posted to eBay are supposedly for being sold for charitable purposes, but it's unclear what sellers actually intend to do with the funds. A number of fake charities have sprung up across the Internet in the wake of the bombings.
In an email statement to the HuffPost, an ebay spokesperson wrote the following:
We are deeply saddened by the Boston tragedy and our thoughts and prayers go out to those affected. Out of respect for victims, eBay does not allow listings that graphically portray, glorify or attempt to profit from human tragedy or suffering. eBay's teams are monitoring related listings to ensure they comply with our policies and also taking into account reports from our community members. When a listing is brought to our attention that may go against our guidelines, we carefully consider the context and all of the details, and decisions to remove items are made on a case-by-case basis. Anyone can report an item to eBay for review by clicking the "Report Item" link on the listing.
HuffPost also reached out to all the eBay members selling these items but did not hear back immediately.
There were reports of looting immediately after the explosions as well. A video uploaded to YouTube shows people taking jackets, meant for race finishers, out of boxes and walking away with them:
Here is a roundup of people responding on Twitter about the items for sale on eBay:
Twitter Responds To Boston Marathon Items On eBay