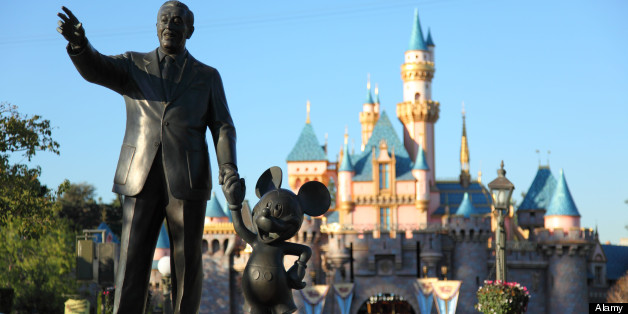 Disney enthusiasts planning to go to Disneyland may want to postpone their visit.
Three of the amusement park's most popular rides -- the Matterhorn, Space Mountain and Soarin' Over California -- were closed Saturday after safety citations by California's Division of Occupational Safety & Health office (Cal-OSHA), ABC reports.
The Matterhorn reopened on Sunday, and park officials said they have no estimate on when the other two rides will reopen.
Cal-OSHA issued fines of $234,850 for six worker safety violations on Space Mountain last Friday. An investigation of the ride began after a worker suffered serious injuries in November when an unapproved anchorage point failed, causing him to fall down the exterior of indoor roller coaster Space Mountain, the International Business Times reports.
The citations included failure to properly mount fire extinguishers, lack of guardrails on elevators and failure to correct other "known fall hazards," AOL reports.
Disneyland officials said they voluntarily closed the Matterhorn and Soarin' Over California to review safety protocol on the rides.
"We constantly strive to maintain a safe work environment for our cast members and contractors -- and we are reviewing certain protocols," Disneyland spokesperson Suzi Brown said, NBC reports.
In March, a disabled man was awarded $8,000 by Disneyland after the "It's A Small World" ride broke, stranding him for a half hour while the theme song played continuously.
State records show that before Friday, Cal-OSHA had issued fines of $38,860 for worker safety violations at Disneyland since 2008, the LA Times reports.
EARLIER ON HUFFPOST:
PHOTO GALLERIES
Disney Nostalgia