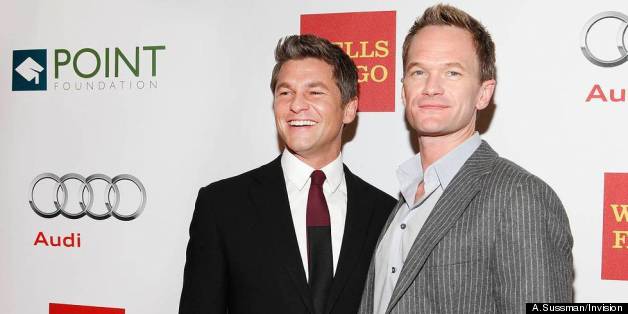 Neil Patrick Harris, David Burtka and La La Anthony were just a few of the stars to hit the Point Foundation's Honors gala in New York in support of lesbian, gay, bisexual, transgender and queer (LGBTQ) students.
The April 15 event, which drew more than 450 guests in total, raised over $660,000 for Point Foundation Scholarships and other LGBTQ youth-oriented programs.
In addition to raising funds, awards were presented at the star-studded event. Estée Lauder received the Point Inspiration Award for championing respect and inclusion of the LGBTQ community. Tony Award-winning actress Judith Light presented the award to Peter Lichtenthal, president of the company's Bumble and Bumble and Smashbox brands. After being awarded, Lichenthal surprised the crowd with an announcement that Estée Lauder would donate $100,000.Photographer Nigel Barker was presented with the Point Courage Award by political strategist and civil rights activist David Mixner.
During the night, the Point Foundation's executive director stated that LGBTQ students need to see successful people believe in them.
"So many young people around the country are wondering if they can get a higher education degree and pursue their dreams of becoming doctors, artists, or professionals of one kind or another," Jorge Valencia, Executive Director and Chief Executive Officer of Point Foundation, is quoted in a press release as saying. "They are worried about money, but- especially for the LGBTQ young people- it's also a crisis of confidence. They need to see successful people like our honorees stand up and say, 'We believe in you. We want you to succeed and we will help you.'"
Check out photos from the event below.
Point Foundation Honors NY 2013